According to a study by Open Signal, a UK mobile service provider, in 80 countries around the world, mobile data downloads are faster than Wi-Fi in 33 countries.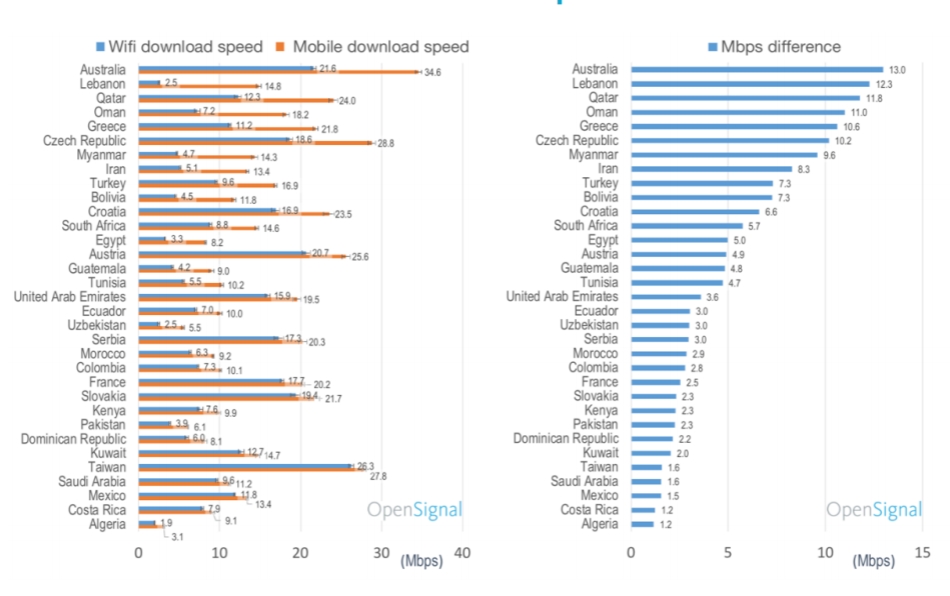 The 33 countries that have won mobile data are distributed in various places such as Africa and Asia, Europe and Latin America, and there are no common points or prejudices. In Australia, for example, the downward speed of mobile data communication is 13 Mbps faster than Wi-Fi, which is a big difference. Lebanon, Oman, Qatar, Greece and the Czech Republic also have mobile data communication speeds faster than Wi-Fi, with more than 10Mbps difference.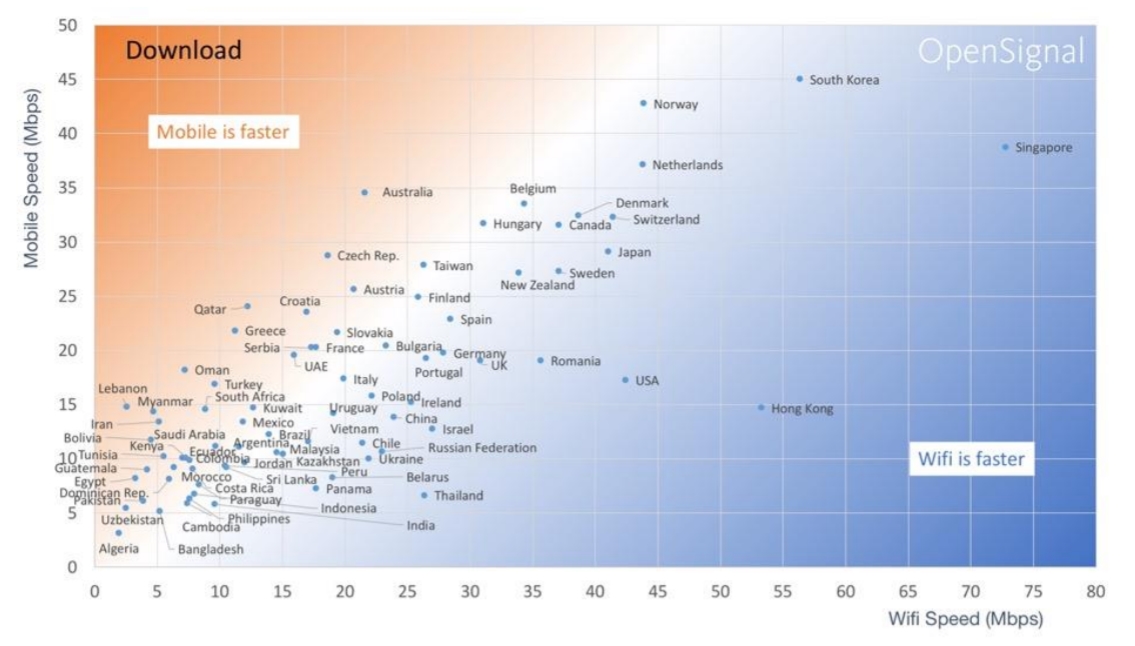 Of course, Wi-Fi is faster in some countries, and in some places there are fewer differences. Open Signal points out that based on the survey, the idea that smartphone makers are Wi-Fi-first should be reviewed according to the region. Countries like Korea and Singapore, on the other hand, said that Wi-Fi speed exceeded mobile data. However, these figures are likely to change when 5G communication is introduced. For more information, please click here .