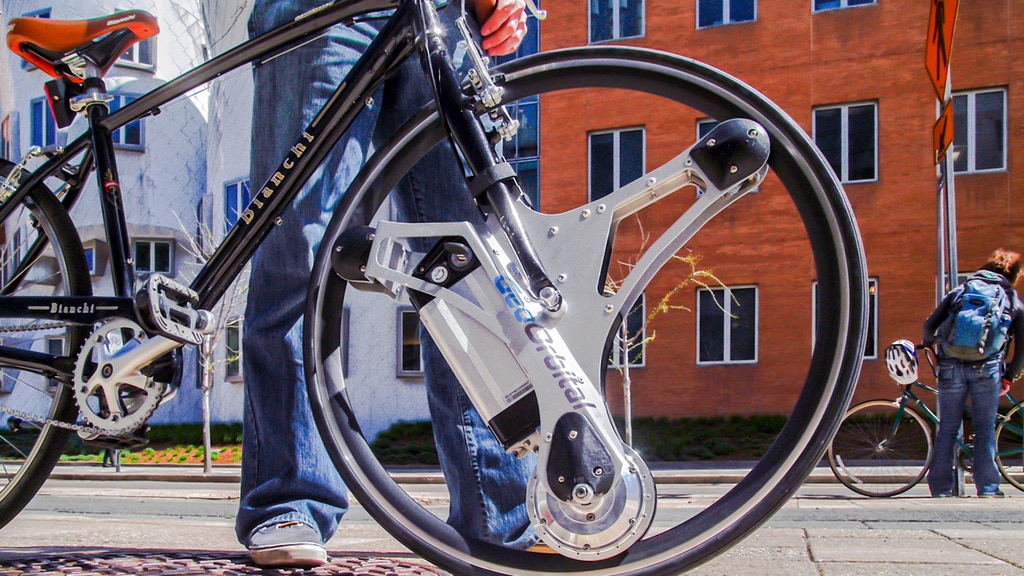 The GeoOrbital Wheel is a motorized front wheel that can be easily replaced and converted to electric bike on most of the ordinary bikes. In one minute, you can convert your existing bicycle to an electric bicycle.
It is powered by a 500W brushless DC motor and a Panasonic 36V Li-ion battery to provide power to the front wheels of the bike. Once charged, the continuous running distance can be as long as 32 km on a 700 C wheel and 19.2 km on a 26 inch wheel without pedaling.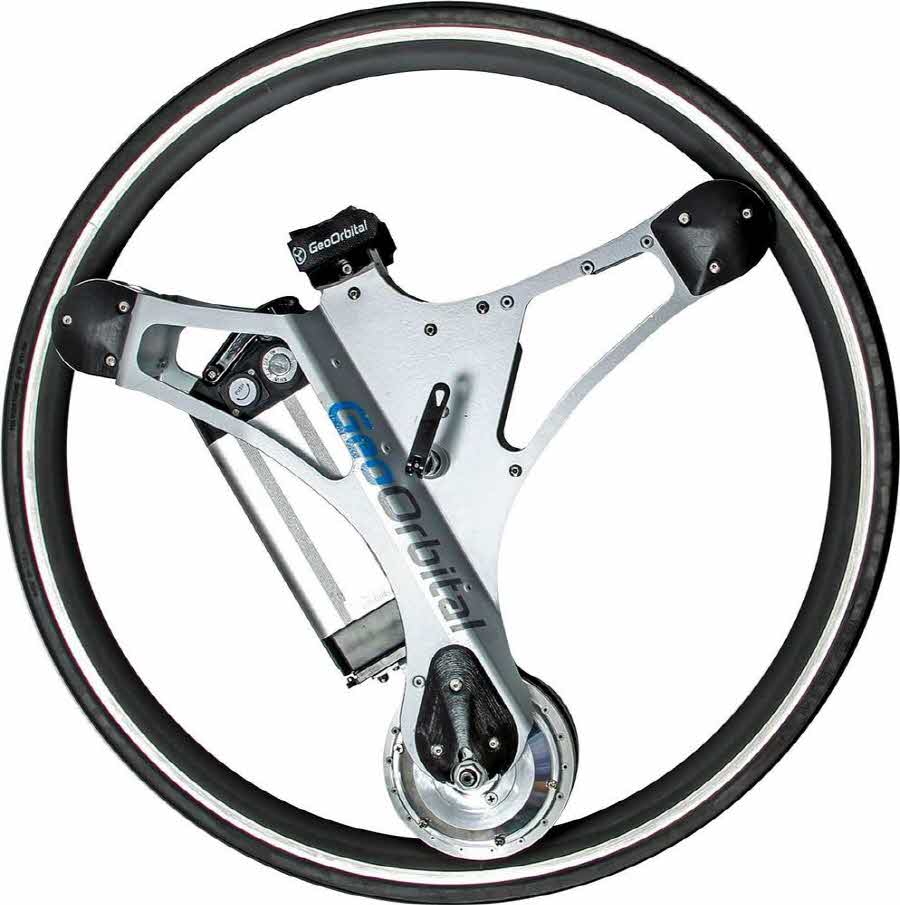 If you step directly to the pedal, you can go 80km on the 700C wheel and 48km on the 26 inch wheel. The reason for this difference is that the capacity of the battery depends on the size of the wheel. The battery can be fully charged for about 3 to 4 hours, and it can be replaced and recharged. The maximum speed without pedal is 32 km / h.
With this product, you can easily climb a steep hill and improve your acceleration. The tires are dense, so I do not have to worry about punks. The price is $ 999.99 for both 700C and 26in. More information about the product can be found here .