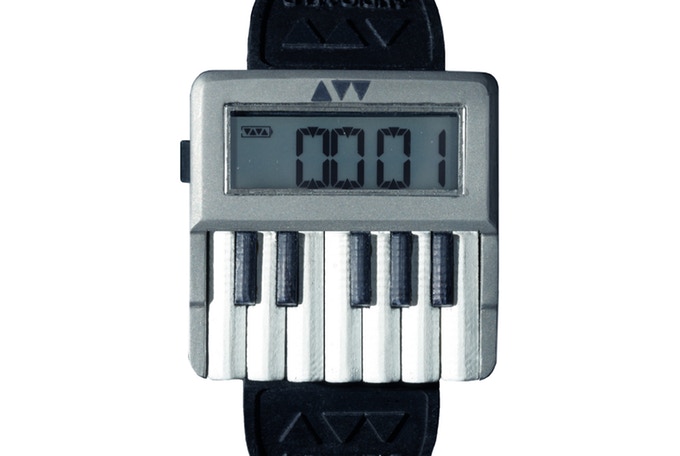 Synthwatch is a wristwatch-type synthesizer.
It features an octave keyboard and can be played through a smartphone or tablet connected wirelessly. The keyboard itself is small, but it can produce over 200 kinds of effects. There are four types of delay, reverb, flanger, and filter. You can also play sequencer and real-time recording with a dedicated app. With the wired connection function using USB Type C, you can connect directly to PC or speakers.

The product also raised money through a kickstart, a crowdfunding site. The minimum contribution is 450 euros. More information about the product can be found here .