NASA probe New Horizon has sent a photo of the celestial body 2014 MU 69 located on the Kuiper Belt. This celestial body is shaped like a snowman.
The image itself was taken at a distance of 27,000 km. However, color images due to visible light are fuzzy. Photographs using the LRRI (Long-Range Reconnaissance Imager), a black and white telephoto camera, are better than this. NASA has synthesized these images to create the most detailed picture that can be released at this point in time.
The celestial body is estimated to be about 33.8 km long, but its shape is shown as a contact binary state in which two spheres approach one another. It is an analysis that seems to indicate the very early planetary formation process, estimated to have been completed at about 99% of the solar system generation.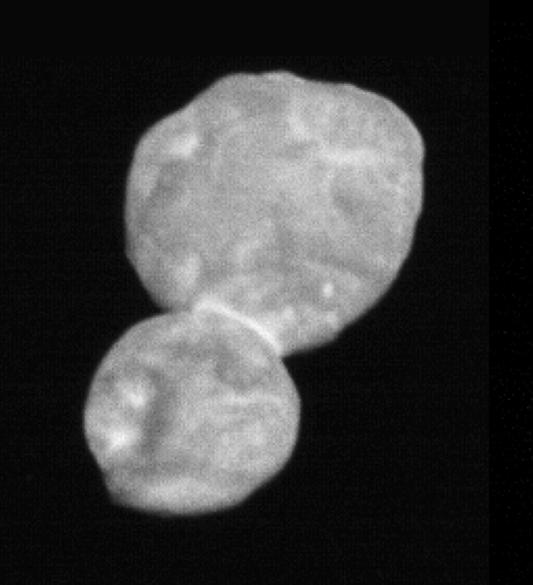 The researchers show that New Horizon shows the time when the solar system began to form like a time machine, and that the screen is gradually cooling down and physically represents the beginning of a hardening planet. A detailed study of the celestial body will help you understand how the planets are formed.
Data acquired by New Horizon will be transferred to the district sequentially over the next few weeks or months. It will also be possible to see high-resolution images that are higher than this one. For more information, please click here .