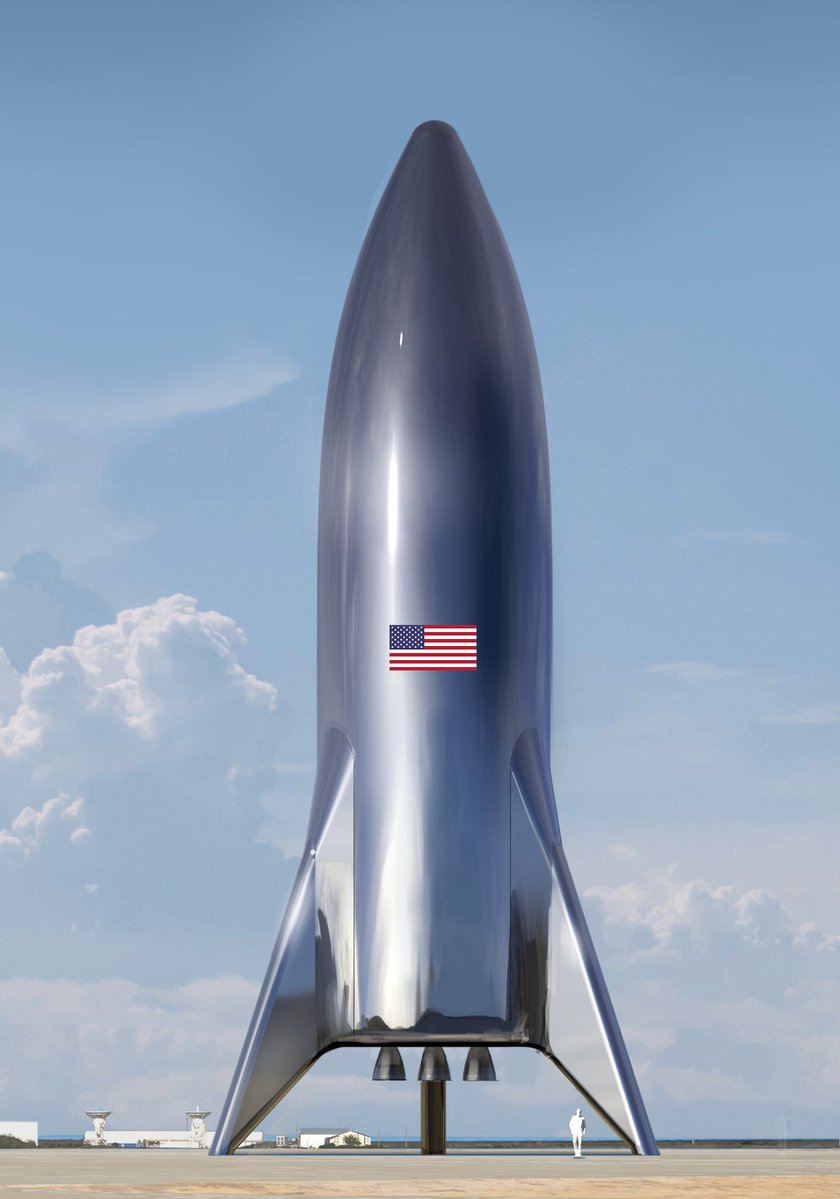 Space X CEO Elon Musk released the concept art of the next-generation rocket, Starship. It is a space ship with a glossy silver color that looks like it will appear in a retro SF movie.
Of course, this is a concept art that has been released this time, but the appearance of being soaring on the ground gives a feeling that it will soon become reality. The Star Concept Art was 9.1 meters in diameter and was drawn to a much smaller size than the real thing. There is no window in which people can look out. The test flight will repeat the test flight without reaching the orbit, confirming whether it has the required performance, and will carry out the highest altitude and peak speed test in 2020.
It is not yet clear how realistic the concept image is. However, Elon Musk is intent on launching the first test launch from March to April, about six months earlier than originally planned. Of course, ultimately, we do not know how to dry the cabin crew yet, but it is highly likely that we will see the test rocket launching this year.
Starship test vehicle under assembly will look similar to this when finished. Operational Starships would obv have windows, etc. pic.twitter.com/D8AJ01mjyR

– Elon Musk (@elonmusk) January 5, 2019