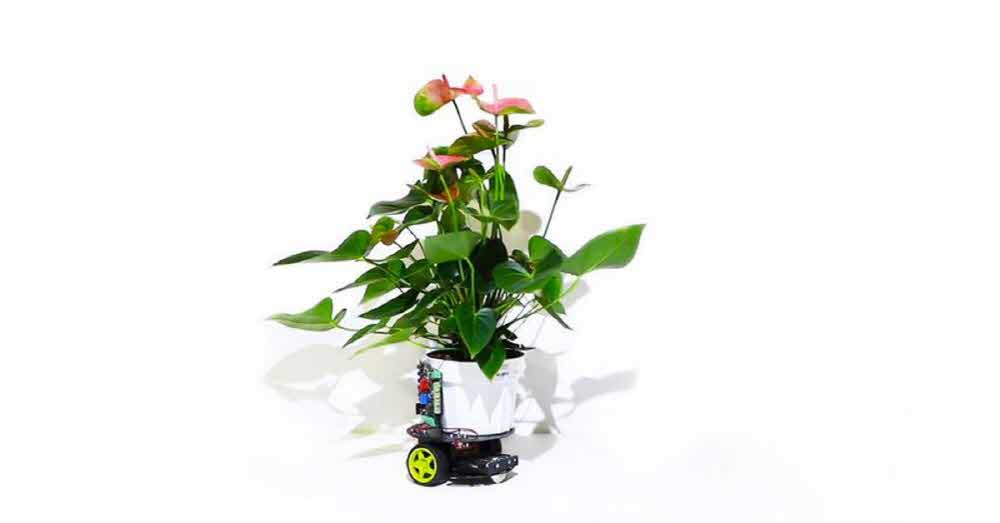 Elowan is an autonomous mobile pollen robot made by MIT Media Lab. The robot pollen moves semi-autonomously according to the electric signal sent by the plant. It controls the motion of the two-wheeled robot platform using the internal electrical signals generated by the plant as if it were used by a human being.
Plants have amazing electrical properties. In the experiment, we move to the turn on the light. This is possible because of the implementation of biological circuits that transfer biochemical electrical signals between plant tissues and organs. Of course, the occurrence of a signal is limited to special situations. For example, when the light is blocked or tilted to change the direction of gravity, or when a person touches or adds some force, a temperature change or a wound occurs.
The plant has no mobility but has a cheating tool to help survive. When biosignal is transmitted internally, it has evolved to stimulate cellular tissue to grow tissue to regenerate or reach the light, and to respond to threats. Elowan has expanded the possibilities of these plants.
In the demo, we put the electrodes on the stem, leaf, and roots and transfer the devices that can amplify weak signals to the robot part. When the light is on, the plant can send signals and move toward the light source.
The purpose of this research experiment is to utilize the natural abilities of plants to strengthen and expand them. If you expand this ability of a plant, you can think of the possibility of self-growth and self-defense. Such a system could also organically improve the future electrical system and evolve into a device capable of self-strengthening, healing, and self-growth. For more information, please click here .