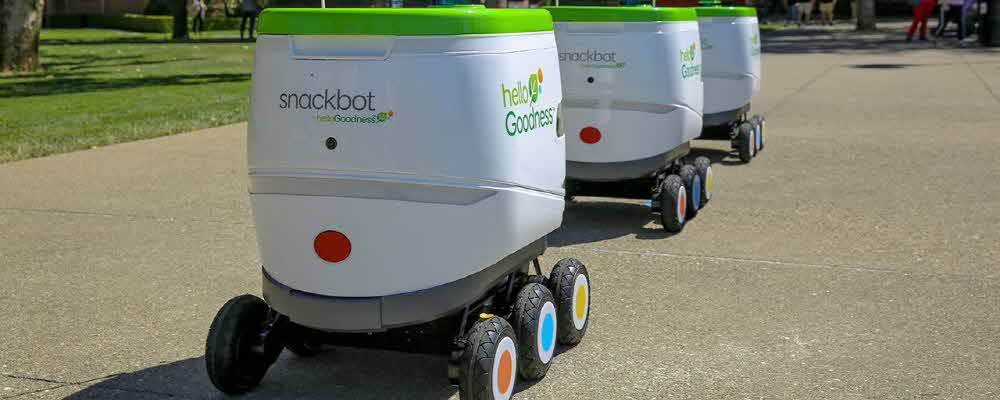 PepsiCo, a snack robot announced by PepsiCo, well-known as PepsiCo, serves as a self-propelled robot delivering snacks and drinks ordered through a smartphone app. For the first time in a large US beverage company, the delivery robot is experimentally tested at California Pacific University.
PepsiCo is equipped with a camera and headlight for automatic control, and has front-wheel drive ability to navigate around the dark night or rainy day and to climb steep hills. It is equipped with six tires in all three left and right. I have a flag with a number on it, so when I place an order, I can see what a robot is delivering. The size is a little lower than the waist average adult male and female.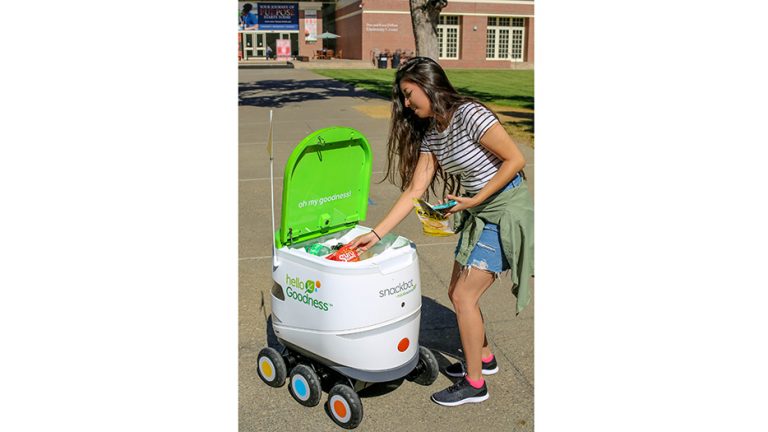 PepsiCo aims to provide a healthy snack and beverage on the go, and to enjoy Hello Wellness, a product launched in 2015, in college. The order is as shown above.
The robot itself can run continuously for up to 32 km once it is charged and operates from 9 am to 17 pm. We are in the process of operating 3 ~ 5 PepsiCo campuses on a test site of 210,000 square meters. It does not move to the place of the order, but it can be received in more than 50 designated areas in the university. This can be useful when you want to eat snacks and drinks on a large campus. For more information, please click here .