Seventy percent of the world's central banks are investigating the CBDC, the central bank's digital currency. However, specific implementation plans and implementation motivations vary greatly from country to country. This is the result of a report released by BIS, an international settlement bank, on January 8 (local time).
BIS is headquartered in Switzerland and is a group of 60 central banks around the world. So far, I have published many reports on distributed cryptography and CBDC. The CBDC is literally a digital currency issued by the central bank. However, its position as a legal currency depends on national regulations and laws.
The survey is targeted at 63 central banks around the world. Of these, 41 banks belong to emerging economies and 22 are developed countries. It covers 80% of the world population and 90% of the global economy.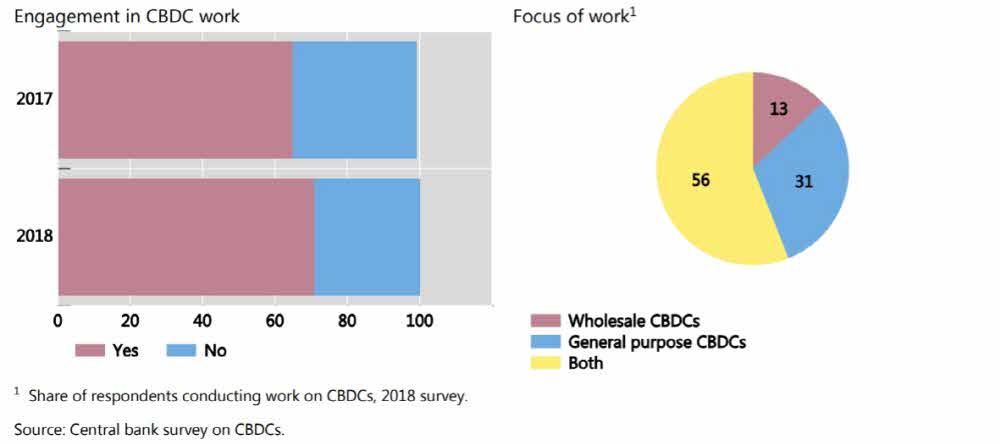 According to the report, 70 percent of the 63 central banks have started or will start to investigate the theoretical CBDC. It is a slight increase from last year's survey. The CBDC can be broadly divided into digital tokens with limited access to bank settlement and securities settlement, or retail type that everyone can use. The general retail CBDC can be called a general account by the BIS, or a generic token or value-based type. The token type is used by ordinary people like an account-based retail CBDC, but the distribution or remittance method is different.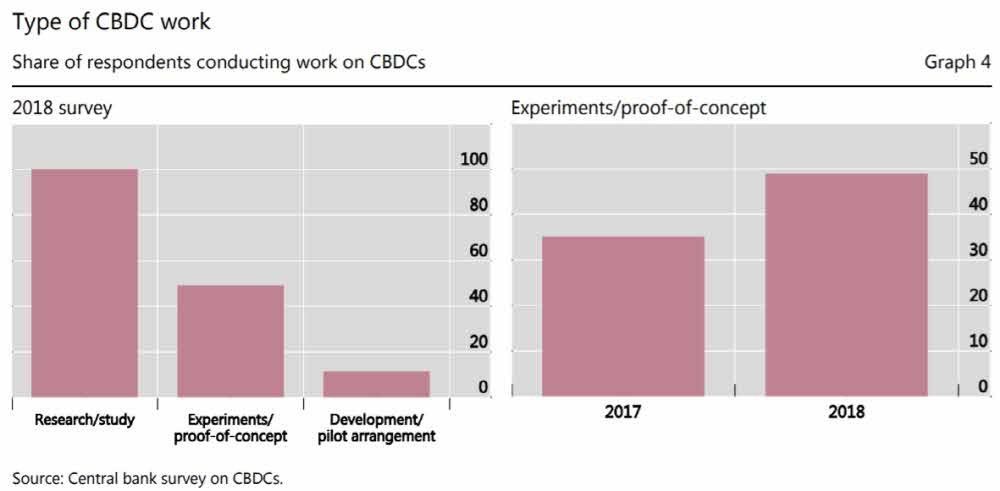 In addition, half of the surveyed subjects were carrying out the actual proof-of-concept PoC and experimental stage. Although the ratio itself has grown by 15% over the previous year, it does not mean that PoC is planning to issue a strong and specific CBDC. In fact, there are only five CBDC pilot projects.
BIS sees Sweden and Uruguay as exceptional countries. In these countries, there has been considerable progress in the study of issuing general CBDCs to supplement cash. The central bank of Sweden has been working on the e-Krona project since early 2017. The e-Krona test project, which can be monitored and prepaid without interest, has the next step in mind.
In Uruguay, the central bank has already completed the universal CBDC pilot project. We launched the DLT-based e-peso testing project in November 2017 and successfully completed it last April. The Central Bank of Uruguay is currently reviewing the possibility of further testing and issuance. For more information, please click here .