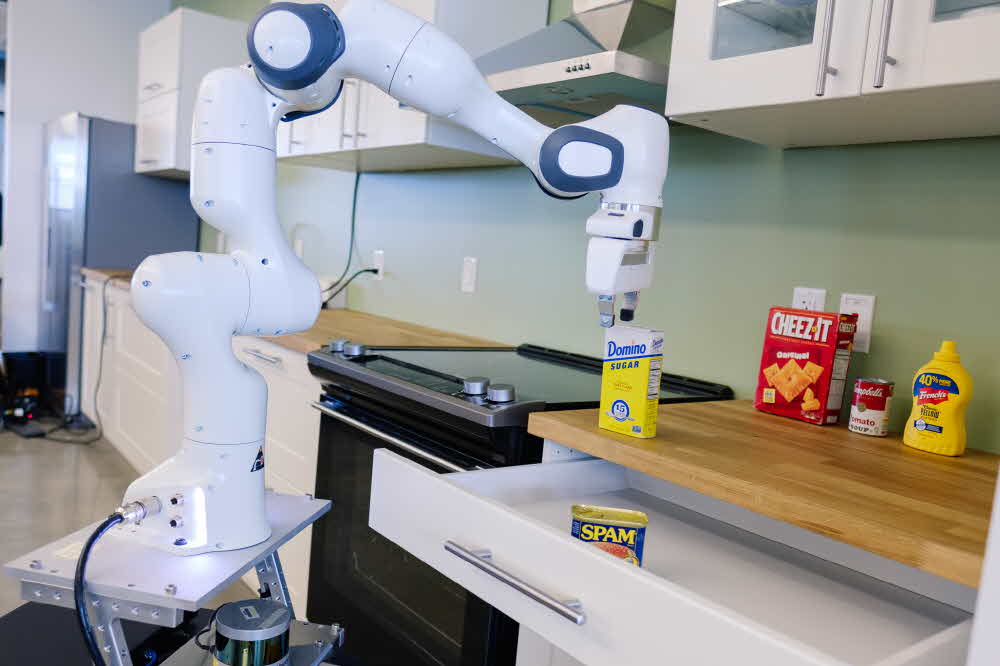 NVIDIA has established AI Robotics Research Labs in Seattle, US. The lead is Dieter Fox, a senior director of robotics research at NVIDIA and a professor of computer science at the University of Washington.
The purpose of the Robotics Research Institute is to research the next generation of robots that innovate manufacturing, logistics, and medical industries while working safely with humans while performing tasks that require complex manipulation. Until now, robotics research has focused on small independent projects, not fully integrated systems. It is the goal of this project to bring together experts in various fields such as robot control and computer vision, interaction between humans and robots, and deep running.
Instead of dealing with each of the specialized fields as before, we will integrate them into one and study the next-generation robot. 50 researchers and others will conduct such research under realistic scenarios. There are 12 research projects in the lab, including kitchen robots that can work in real kitchens. It uses NVIDIA's Jetson platform and the Titan GPU.
Kitchen robots integrate artificial intelligence and deep-running technology to detect objects and quickly adapt to changes in surroundings without the need for tracking or prior maps. You can also open doors and drawers and catch things and tools in your first kitchen.
Professor Fox considers the kitchen to be an ideal test platform and one of the most representative of a wide range of applications. It is an environment that is ideal for letting robots learn complex tasks such as loosely structured environments, coping with unknown objects, and helping people to eat. Frequent changes occur, such as eating tableware, materials, tableware, etc., and shopping from the outside, while frequently finding things or carrying dishes. In this regard, the ancestor of future universal robots may be born in the kitchen. For more information, please click here .