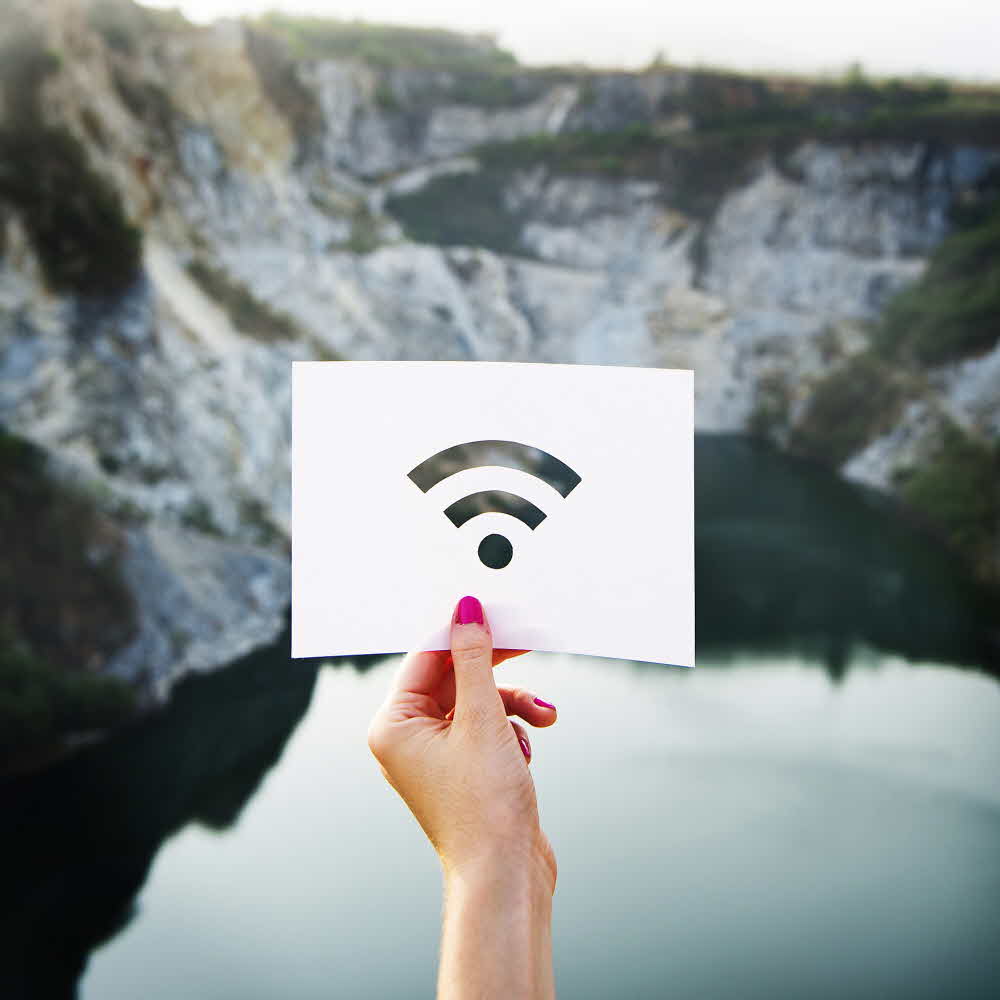 How fast is the Internet speed per country around the world? Speedtest can check the internet line speed by simply accessing the browser. In 2018, we released the report, The World's Internet in 2018, that divides the Internet environment by country. This shows whether the Internet environment is the most pleasant in the world, and in which countries it has a fast Internet environment.
Internet line speed can be divided into two kinds of downloading and uploading. Types can also be classified into mobile and wired Internet. Broadband and mobile line speeds are based on data collected by Speed Test Intelligence for a year from December 2017 through November 2018.
First, mobile line average speed. The mobile line average download speed is 22.82 Mbps and the upload speed is 9.19 Mbps. In comparison with 2017, download speed was 15.2% and upload speed was 11.6% faster. The average speed of the mobile line is classified as Android and iOS, and the download rate is 27.84Mbps for iOS, and 21.35Mbps for Android. The upload speed is 10.6Mbps for iOS and 8.73Mbps for Android. Both download and upload Android line speeds are slower. This is evidence that Android is becoming more popular in developing countries where Internet lines are slower.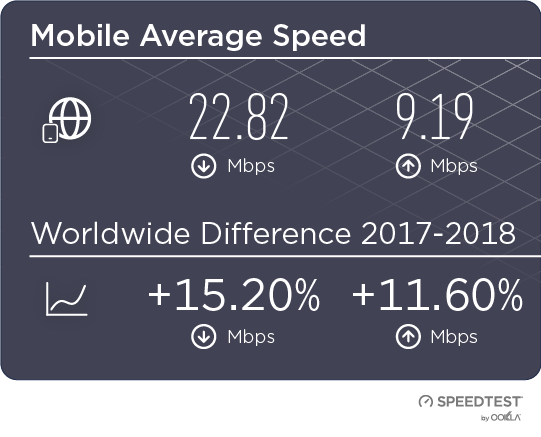 But the download speed itself is 19% higher than last year for Android, and 15.1% for iOS.
The following is the average global line speed of the wired Internet. The download speed is 46.12Mbps and the upload speed is 22.44Mbps. Looking at the figures, the broadband line speed is two times faster than the mobile line. Line speeds were 26.4% faster than downloads and 26.5% faster uploads, respectively.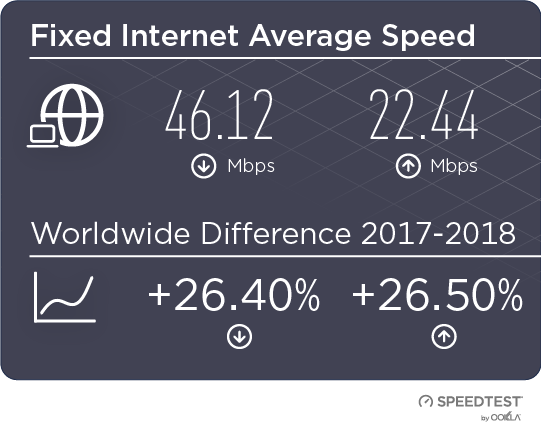 In terms of speed, the top five countries where mobile lines were the fastest in 2018 are Norway 63.19 Mbps, Iceland 58.68 Mbps, Qatar 55.17 Mbps, Singapore 54.17 Mbps and the Netherlands 53.42 Mbps.
In terms of the fastest download speeds, Singapore's 175.13Mbps, Iceland's 153.03Mbps, Hong Kong's 138.31Mbps, Korea's 114.67Mbps, and Romania's 109.9Mbps are the top 5 fastest-growing countries. Both mobile and fixed broadband have been named TOP5 by Singapore and Iceland. These two countries have the best Internet environment in the world.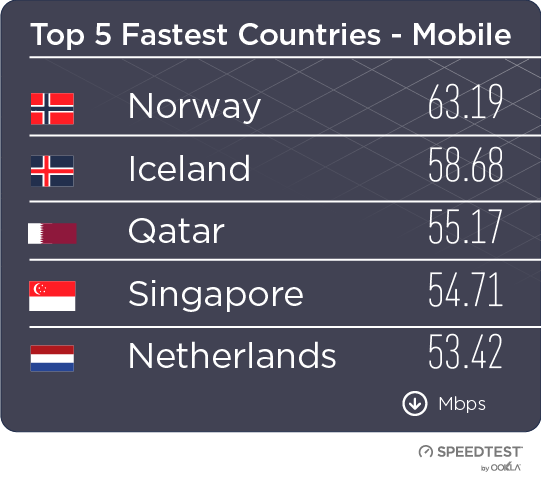 In the top five countries where the average download rate of mobile lines improved, the rate of downloading in the previous year increased by 194.6%, 13.4Mbps, 121.8%, 21.81Mbps, Saudi Arabia increased 113.2%, Iraqi 92.3% 7.49 Mbps, and Ukraine increased 82.1% to 14.48 Mbps. In Costa Rica, the download speed increased by three times compared to the previous year, dramatically improving the browsing of mobile terminals.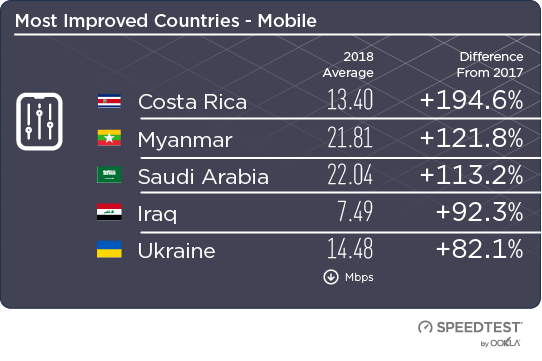 In addition, Bangladesh's 179.2 percent, Ukraine's 172.5 percent, Costa Rica's 163.4 percent, Myanmar's 146.9 percent, and Iraq's 126.7 percent.
In the five countries where the average download speed of fixed broadband line was the most improved, Paraguay increased 268.5%, 27.05Mbps, Guyana 113.5%, 14.94Mbps, Libya 108%, 6.87Mbps, Malaysia 89.5%, 35.83Mbps and Laos 76.2% Mbps, respectively. In addition, the average upload speed of the fixed crawler line increased from 176.4% in Libya, 116.1% in Guyana, 95.2% in Malaysia, 88.9% in Belize, and 76.8% in Iraq.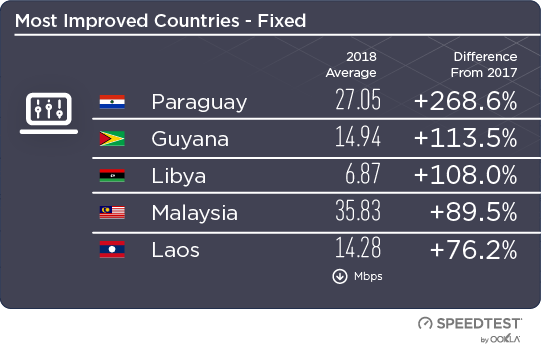 The increase in mobile line speed was a major factor in the spread of 4G communication around the world. In fact, 4G penetration in Costa Rica, Saudi Arabia and Myanmar, where mobile line downloading speed has been accelerating, had a big impact.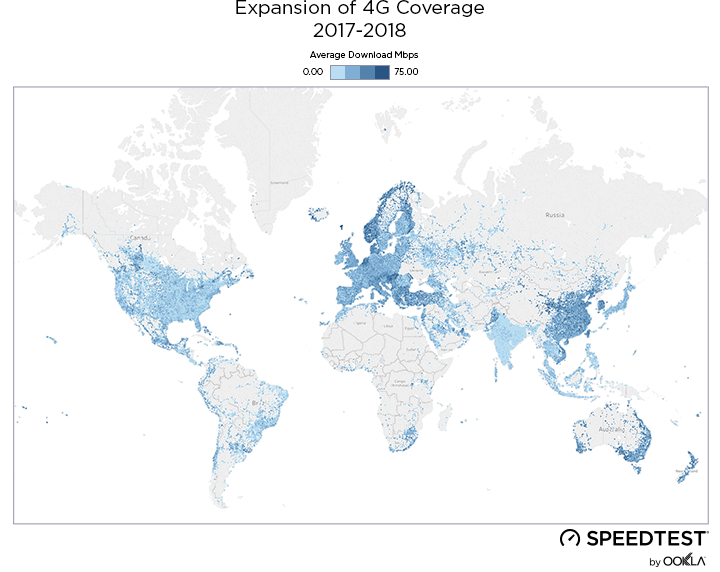 At 750 Mbps fixed broadband penetration, 60 countries were introduced in 2017, but in 2018, 16 countries met this requirement. In terms of cities, India has the largest number of fixed broadband users with more than 750Mbps, with 16,908%, followed by India with 7,481%, India with 6,480%, Gordans with 6,338%, Italy with 4,909%, Italy with 3,962% , 3,404% in Japan Ota, 2,947% in Sao Paulo, 2,669% in Hangzhou in China, and 2,636% in Romania Trudeau. For more information, please click here .