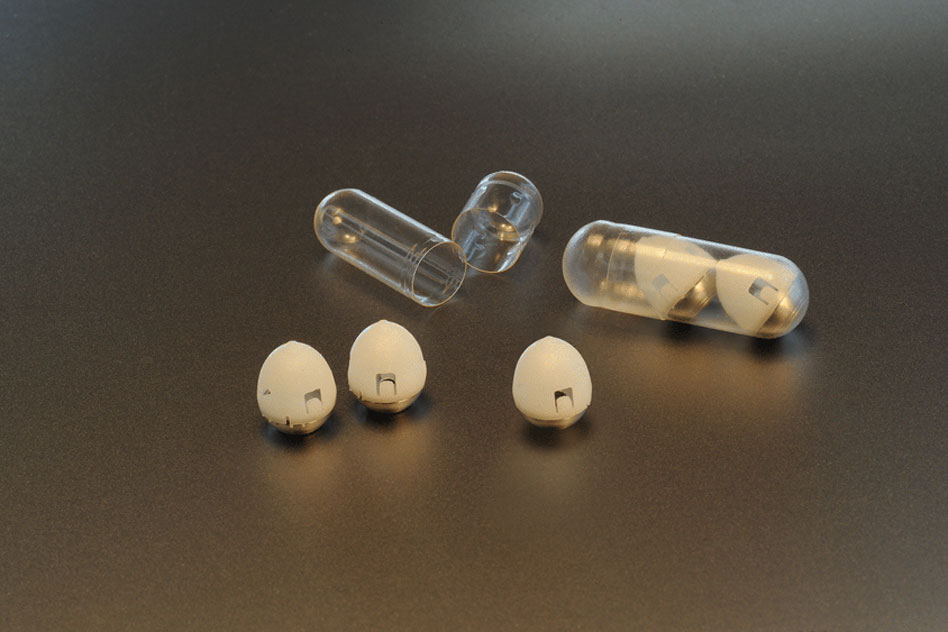 Insulin used in the treatment of diabetes by its nature like a normal pill can not get enough effect in the mouth. Because of this, it is injected directly into the body using a syringe. But SOMA, a new capsule that can be administered just by drinking this insulin, was developed by MIT and Harvard researchers.
Insulin is a hormone secreted by the pancreas and acts to lower blood glucose levels. If such insulin secretory function is deteriorated or the insulin effect falls, a solid glucose is produced and diabetes that causes all kinds of complications occurs. Therefore, depending on the symptoms and progress of diabetes, insulin should be administered regularly in vitro.
Insulin is a kind of protein, and if it is given orally it can not be effective because it is rapidly degraded during the digestion process. Therefore, it is usually administered by subcutaneous injection. However, insulin and syringes require proper management and sometimes they can not help being injected in public places, so insulin administration methods that are less burdensome to patients are being developed.
For this reason, the team developed a capsule that enabled insulin administration in collaboration with Brigham and Women's Hospital and Novo Nordisk. This breakthrough capsule, which can be administered by insulin alone, is called Self-Orienting Millimeter-Scale Actuator (SOMA).
SOMA injects insulin into the uppermost layer of the stomach wall as it swallows. The top is pointed and the bottom is flat, similar to a turtle. When the stomach moves or rolls in this shape, the internal needle is always pointing downward as the up and down move back to the correct shape.
Needles made of lyophilized insulin enter the capsule with biodegradable springs. The needle is fixed with a stopper made of sugar, but when the water in the stomach melts the needle, the needle protrudes and injects insulin into the stomach wall. There is no nociceptive receptor in the stomach wall, so it does not have to hurt when stuck with a needle.
When SOMA swallows, it arrives at the stomach within one second and the injection needle protrudes within one minute and all insulin is released through the blood stream within one hour. SOMA is only 19.05mm in diameter. After administration, the capsule is discharged from the intestine as it is.
SOMA has already tested pigs and has successfully administered 300 μg insulin. Insulin dose can be increased to 5mg. This amount is equivalent to the amount administered to the veterans of type 2, so it can be expected to be put to practical use. In addition, changes in blood insulin and blood glucose levels indicate that SOMA was able to detect insulin effects at the same level as injections.
The researchers hope that in addition to insulin, SOMA will make it easier to administer a variety of medicines, including vaccines, hormones, and immuno-antibodies. For more information, please click here .