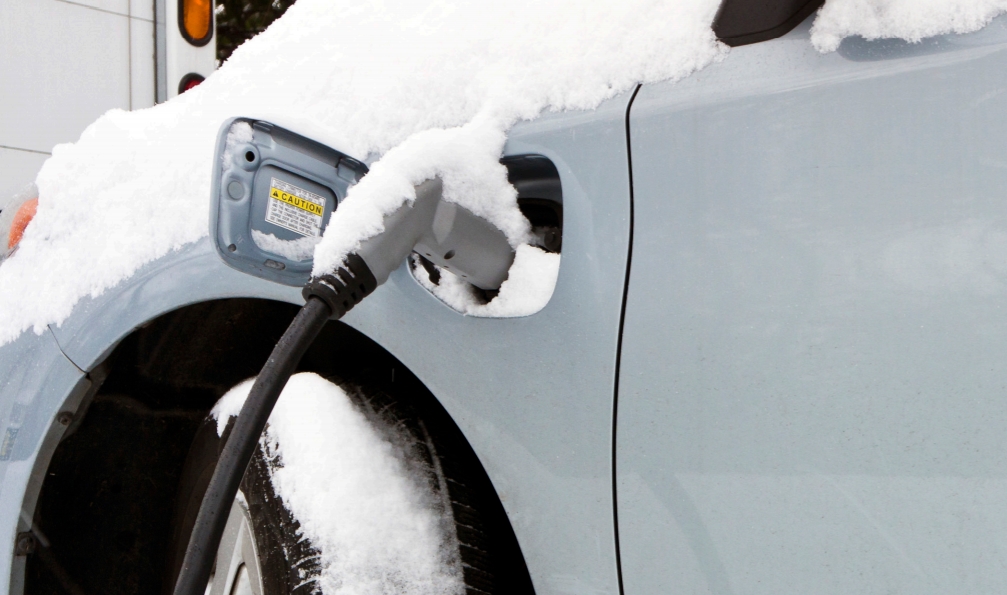 The American Automobile Association (AAA) tested whether the current range of typical electric vehicles sold at facilities capable of temperature control from cold to heat would vary with outdoor temperature and air conditioning usage.
It is commonly known that electric vehicles are also short-lived in cold weather and can only be recharged once. If so, how real is it? Experimental results show that when the air conditioner is operated at minus 7 degrees, the cruising range is shortened by more than 40% compared to the external temperature of 24 degrees.
The cars tested by AAA are Tesla's Model S 75D, Nissan Leaf, BMW i3, Chevrolet Volt and Volkswagen e-Golf. These cars were simulated to run on real roads using a dynamometer at a temperature-controlled enclosure in an automotive research center. In other words, it is not just a constant cruise but a test cycle used by the US EPA to test fuel economy.
As a result, when the outside temperature is 24 degrees, it is 12% when the heater is turned off at minus 7 degrees, and 41% when the heater is turned on. For the Nissan Leaf, the 24-degree hybrid mode can run up to 225 km, but when turned on at -7 ° C, it will drop to 154 km. But if you keep on turning on the heater at minus 7 degrees, you can increase it to 201 km.
However, if you do not use a heater at minus 7 degrees, the driver may be able to make a cold verdict before running for 201 kilometers. If you run in extreme conditions, it would be a good idea to note that turning off the heater can greatly increase the cruising range.
This tendency is noticeable in driving a city that repeats a situation where it stops over the highway. The Nissan Leaf was 245km when it was 24 degrees in the city test mode, but could only run 151km when the heater was turned on at minus 7 degrees.
On the other hand, when looking at hot days, the average speed is 35% when the air conditioner is turned off, 4% when the air conditioner is turned off, 17% when the air conditioner is turned on.
In this way, the use of the air conditioner in the cold condition greatly reduces the range of the car. Electric car operators should always check the battery level and check the location of the charging station before long-distance driving. It is better to check the temperature of the place where you run and make sure you can spare the wintertime driving.
Before going out, it is good to turn on the heater with the charge plug inserted, and make the inside of the vehicle warm in advance. The day you parked in the open air in a garage, you can think that the distance of cruising is shorter than usual. For more information, please click here .