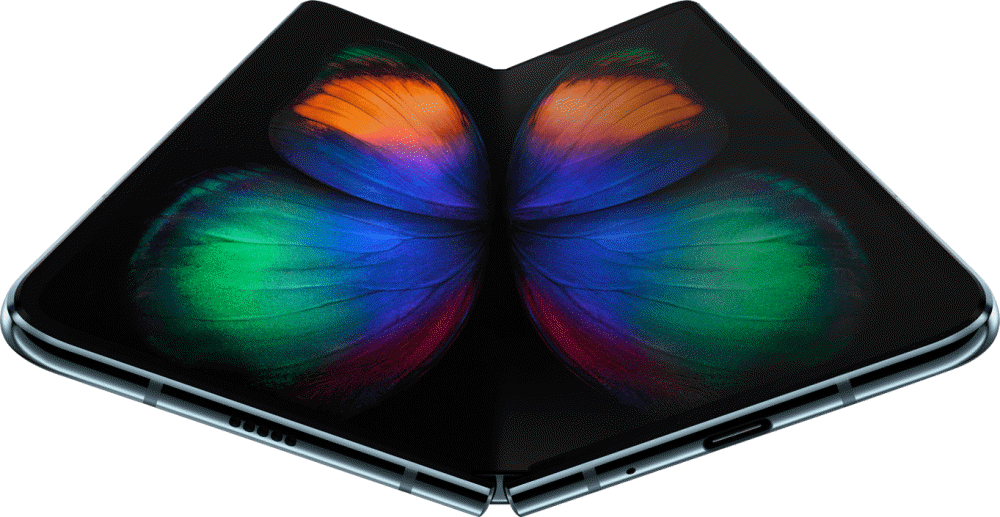 Samsung Electronics unveiled Galaxy Fold, a folding smartphone, in Galaxy UNPACKED 2019 in San Francisco on Feb. 20.
The Galaxy Fold has a 7.3-inch Infinity Flex display that supports 4.2: 3, 14: 10 aspect ratios and a resolution of 2152 × 1536. It is said to be 50% thinner than existing smartphones. The folding display is a wrinkle part that can be most annoying, but there is no such thing as a seam when you look at the product image that Samsung Electronics unveiled. The thickness of the Galaxy Fold is 17mm on a folder basis and 6.9mm on the fold.
The Galaxy Fold is designed with a hinge with several interlocking gears that can be opened and closed gently like a book. After folding, use cover display. The cover display is 4.6 inches and the aspect ratio is 21: 9. The resolution is 1960 × 840. Inside is a 64-bit 8-core processor (Snapdragon or Exynos) with 7nm manufacturing process, 12GB of RAM and 512GB of storage space.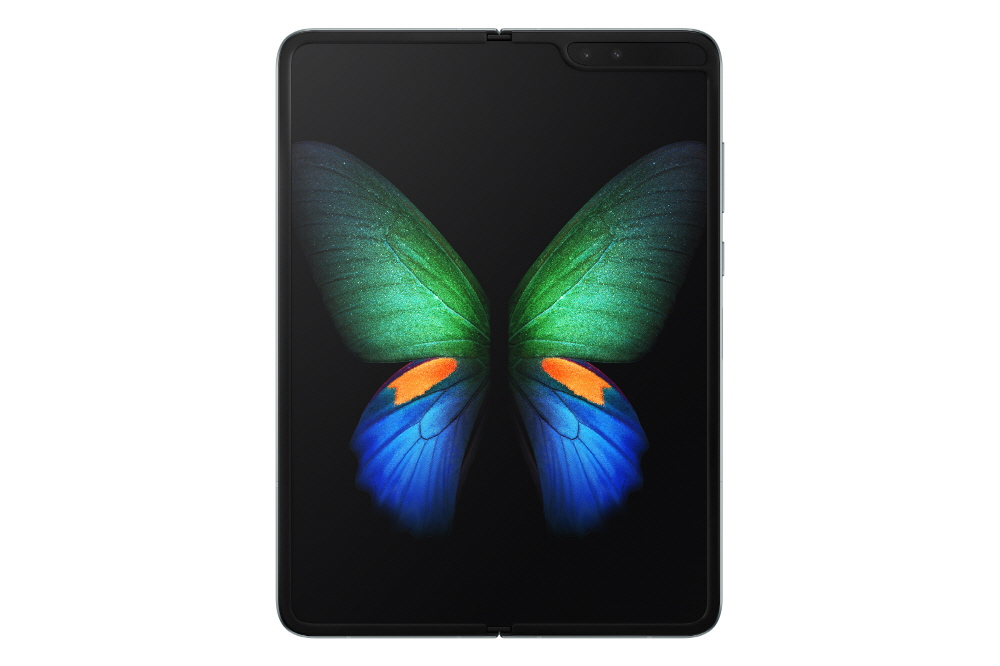 Galaxy Folds supports multi-window, which allows you to open up to three applications at the same time using a large screen, and seamless switching between cover and main display. Supporting App Continuity, which uses the app like a normal smartphone in a folded state, and continues to write on the large screen in a form that is easy to see when the screen is expanded.
To this end, Samsung Electronics has worked with Google and the Android developer community to develop the UX for the Galaxy Fold which has a large screen that can be reduced. The camera is equipped with 10 megapixels on the main display side, a self-supporting F2.2, 8 megapixel, and RGB-D supporting F1.9.
The Galaxy Fold can be used to shoot the camera at any time, regardless of the state of the camera. It has 16 million pixels on the back, F2.2 ultra wide angle, F1.5, F2.4 with 12 million pixels, And a 12-megapixel F2.4 telephoto that supports optical zoom. The Galaxy Fold is equipped with six cameras only in this way.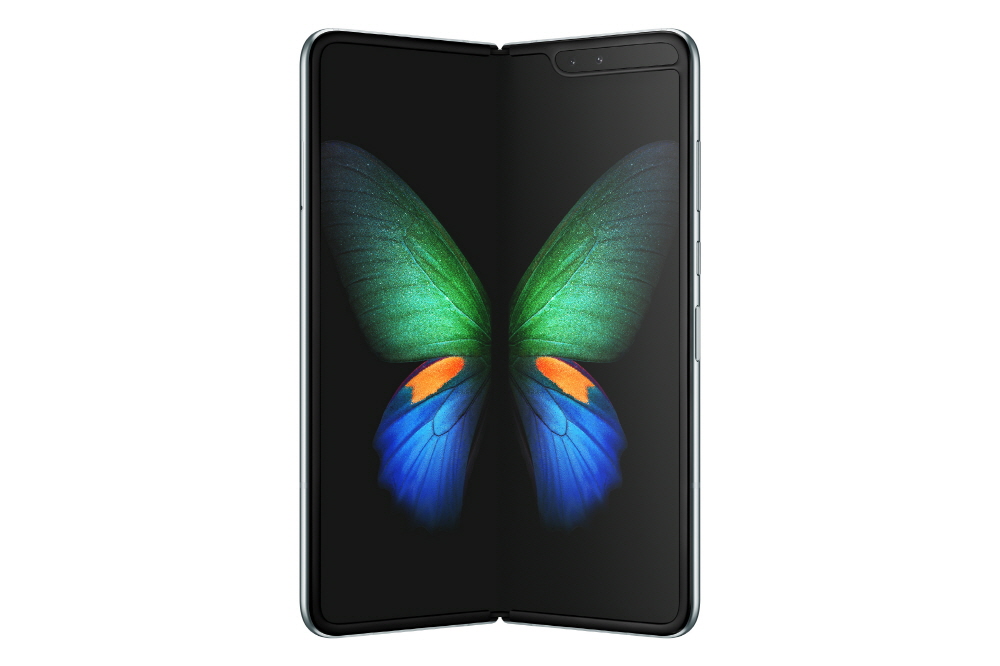 In addition, UFS 3.0 is supported and the battery comes with a 4,380mAh dual high capacity battery. The color can be selected from among black, silver, green and blue. The Galaxy Fold will be launched in the US in the second quarter of this year, and the consumer price is said to be $ 1,980.
Samsung also announced the Galaxy S10 series. The Galaxy S10 series is divided into four models: Galaxy S10e, Galaxy S10, Galaxy S10 +, and Galaxy S10 5G that supports 5G communication. These products feature a dynamic AMOLED display that supports HDR +, IP68 waterproof damping, and three other types of Galaxy S10e, all equipped with an ultrasonic fingerprint scanner that can read fingerprints directly from the display.
It also provides a private key storage space for mobile services based on block-chaining and Knox, a data protection platform. Also features a wallet with a password. The Galaxy S10 will be available on March 21, with pre-orders on February 21st. However, the Galaxy S10 5G will be launched in the first half of this year through Verizon, which provides commercial 5G communications. For more information, please click here .