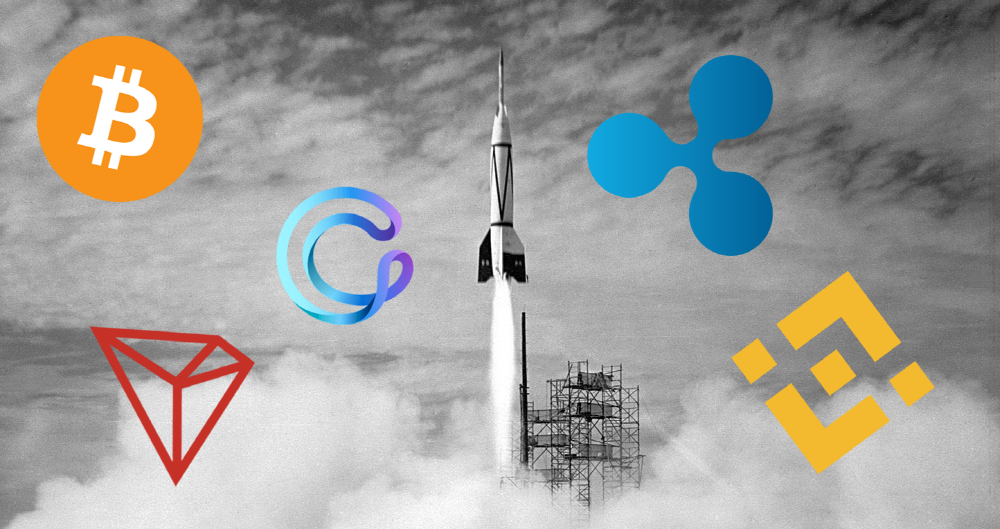 CoimarketSocial, a SNS-based cipher community that measures growth, announced five cipher communities with the largest number of Twitter followers in 2018. Coin Market Social is a platform that provides cryptographic social media data to investment professionals and institutional investors. It is analyzing social media data such as Twitter, Facebook, reddit, and telegram to gain over 2,200 cryptographic transparency and insights.
CyberMiles (CyberMiles), which ranked 28th in the top five list of top 5 Twitter followers last year, announced by Coin MarketSocial. The number of followers, which was only 5,381 on January 1 last year, increased by 5,362% to 293,000 on December 31. It is the biggest growth account last year. CyberMail was launched in October last year as an e-commerce block chain solution offering.
However, it has grown from January to April and from June to July. It is likely that CyberMile may have used some other way to spend some of the money it earned through ICO on Twitter ads to promote the account, or to maintain strategic growth.
The fourth place is TRON, which has increased by 30.8 million. Tron has also acquired BitTorrent, a world-renowned file-sharing service for distributed application platforms. Through the Bainance platform, a new token, BTT ICO, was implemented. Twitter accounts grew 567% from 5.4 million to 36.2 million.
Bitcoin is the third place with an increase of 31.6 million. Bitcoin, the creator of all cryptographic money, celebrated its 10th anniversary last year. Last year, the number of followers grew 51% from 609,000 to 92.6 million.
The second place is riffle with 45.8 million more. Ripple is considered one of the most attractive ciphers in the last year, with 101% increase in followers from 452,000 to 910,000. Numerous banks around the world are testing new remittance services based on the ripple network.
First place is the increase of 68.2 million. Bainance has seen remarkable growth since ICO in the summer of 2017. Since becoming the world's leading exchange for several months, Binnance has been diversifying its business by launching its own incubator and token publishing platform. This is a background for increasing followers. Over the past year, binnance followers have grown by more than 315% from 21.6 million to 89.9 million. For more information, please click here .