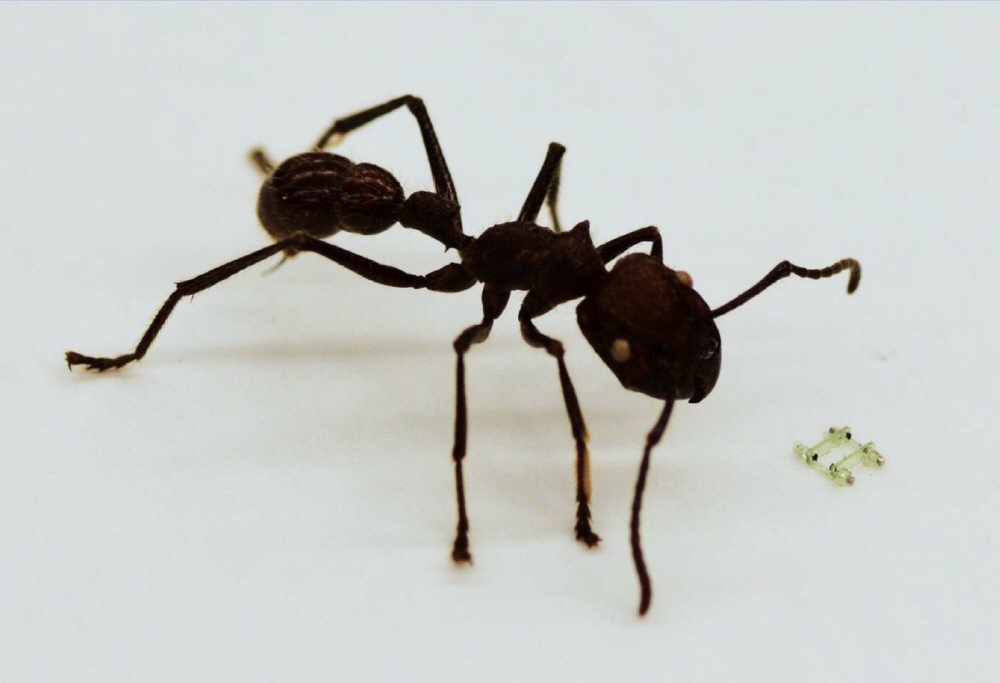 Researchers at the University of Maryland's Department of Mechanical Engineering are working on a small robot printed with a 3D printer. The size is only 2.5 × 1.6 × 0.7mm and weighs only 1mg. Small and light.
Because this robot is too small, it can not be equipped with electronic or motor. The body has a built-in magnet, so it can be operated through external magnetic force. The speed of the robot is said to be able to travel 15 units per second. It is about 37.3mm per second. The pulley rotates the legs at high speed and shows a bouncing motion. Using a magnetic force to walk or walk around in a hurry. In addition, the legs have been tested to move one million times, proving durability. This size is also one of the fastest robots in the world.
To develop such a small robot is not only to understand the movement of the legs, but also to obtain the physical calculation model of how ants run. Based on these researches, we intend to utilize this research for the development of autonomous robots with small size. For more information, please click here .