Cryptographic funding The ICO market has declined compared to last year, but it is still big compared to early 2017.
According to one cryptographic information site (CoinShedule) data, ICO funding in January this year was $ 29160. Compared with $ 5.8 billion in March last year. But it is still 72% more than the $ 118.8 million procured in April 2017. Even now, 63 ICOs are underway, and 18 projects are about to start.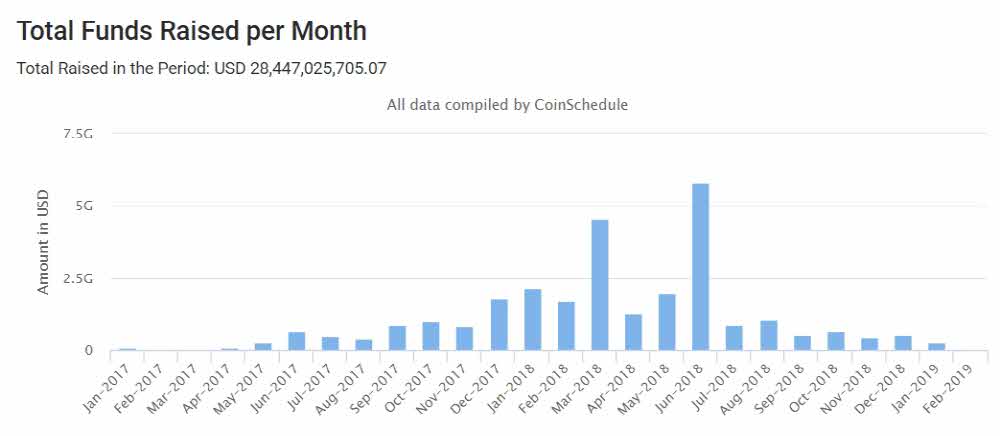 According to a recent report by ICO Bench, the fourth quarter of 2018 ICO saw a decrease in procurement, but the number of projects increased. ICO is active in Singapore and the amount and number of procurement is the highest. Switzerland is showing a lively ICO move. For more information, please click here .