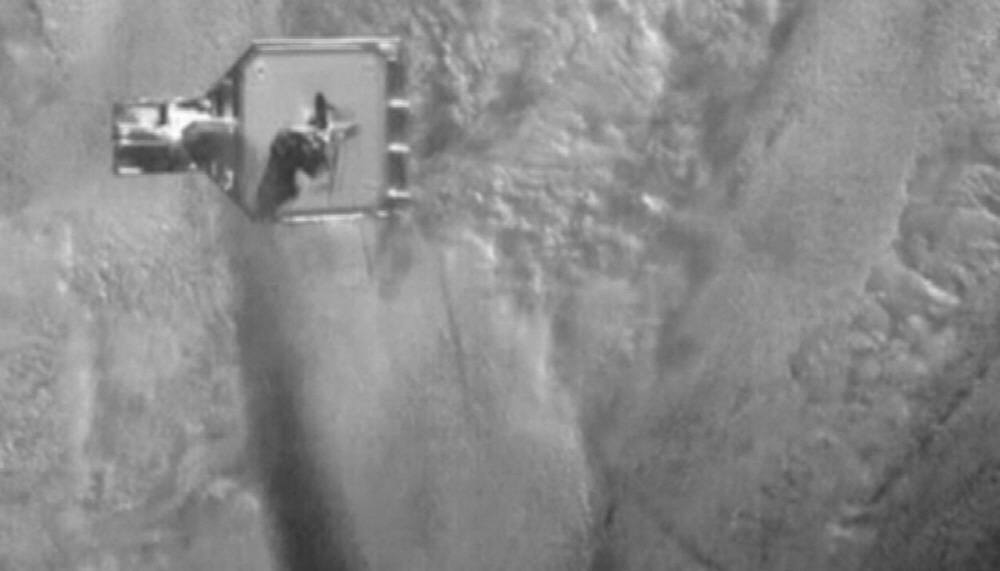 RemoveDEBRIS is a satellite project to explore and try various ways to remove space debris. It is led by the British frigate, space companies and research institutes are participating, and some funds are placed by the EU. The satellite for this project is flying on a low earth orbit with a weight of 100 kilograms.
In recent tests, Limove de Breeze has succeeded in striking a 10cm wide gimlet at a speed of 20m / sec for a 1.5m long aluminum honeycomb structure at the pole end. I used harpoon to catch pieces of space garbage.
The success of this experiment is a major accomplishment, given that many orbits of space are floating in orbit, such as capturing debris while orbiting the orbit. Previously, I tried to capture a target with a laser-based camera and capture it with a projection. In addition to this test, Limove de Breeze is scheduled to conduct its fourth final test in March.
According to North American Aerospace Defense Command (NORAD), more than 20,000 pieces of debris are estimated to have drifted more than 10 cm on Earth's orbit. Some of them fly at a speed close to 10 km / sec. The Limove DeBreeze project can reduce the worst accident probability that could happen in space someday. A destroyed rocket, a lost tool, or a broken ship may collide with a satellite, creating new debris.
Also, collisions of space debris with satellites can seriously affect communication systems. For more information, please click here .