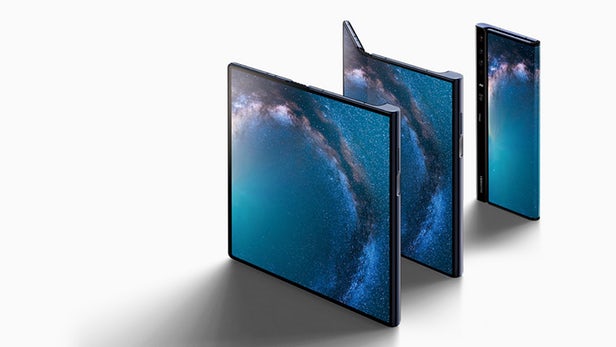 Huawei announced the HUAWEI Mate X folding smartphone. After Samsung announced Galaxy Fold on February 20th, it is rumored that Apple is also developing a miniature iPhone. In this regard, competition for smart phones in the fold will overheat in the future.
Galaxy folds feature a display that is 50% thinner than existing smartphones, but the Mate X has a larger, thinner display and is 11mm tall. The thickness of the Galaxy Fold has not yet been officially announced, but it has been reported that it is 6.9mm when opened and 17mm when it is closed.
The Galaxy Fold is a design that folds the display inward while the Mate X folds the display outward. In addition to the possession of the Leica camera.
Display sizes and resolutions are 6.38 inches with an 8-inch display that supports 2480 x 2200 resolution when opened, 6.6 inches with 2480 x 1148 on the front and 2480 x 892 on the back. It also supports 5G communication.
According to the main specifications, the CPU uses 2.6 Cortex-A76 based 2.6GHz and Cortex-A76 1.92GHz each, two Cortex-A55 1.8GHz four, and the GPU is Mali-G76, 8GB of RAM and 512GB of storage space. The battery capacity is 4.500 mAh. The price is expected to be 2,299 euros and will be available mid-year. For more information, please click here .