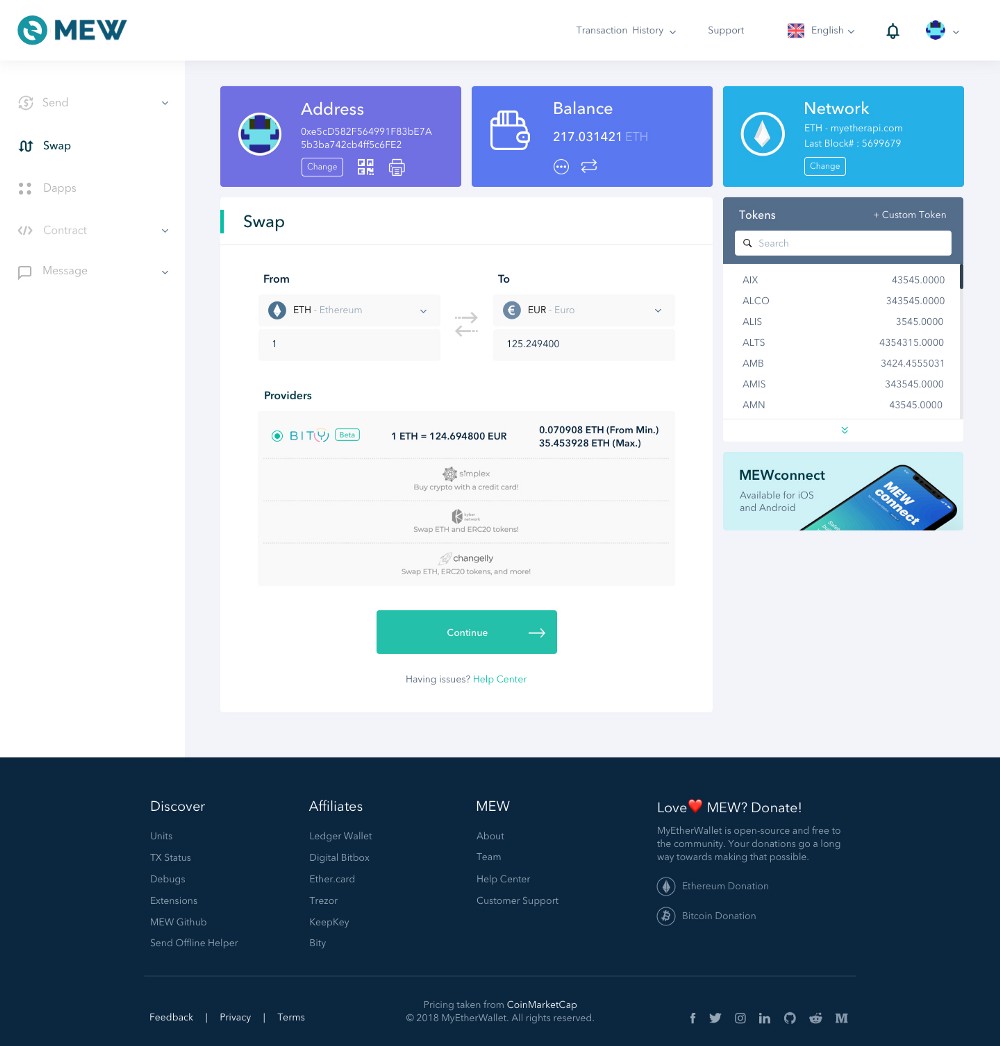 MEW (MyEtherWallet), a coin wallet, unveiled a platform for exchanging cryptograms in legal currency in collaboration with Bity, a cryptographic financial services company, without identity verification.
According to the announcement, MEW V5 wallet users can exchange 5,000 Swiss franc bitcoin or etherium anywhere in the world for euros or Swiss francs without having to go through the KYC process in their wallets. Of course, it does not go through the KYC procedure, but MEW and Bitty are able to identify the identity of the customer in the process of exchanging the legal currency, so it can be evaluated whether the customer is involved in illegal activities such as money laundering and corruption.
To use the Exit-to-Fiat option, you must select the legal currency you want to exchange for the target password in the Wallet Dashboard. You will also be required to provide personal information such as phone number, bank transfer, bank account, and billing address.
The privacy and anonymity issues surrounding cryptography are always a problem in conjunction with regulations for preventing money laundering. In recent years, China, which has banned cryptography, introduced new regulations for block-chain companies in January, requiring the government to access personal data such as user IDs and phone numbers held by block-chain companies. For more information, please click here .