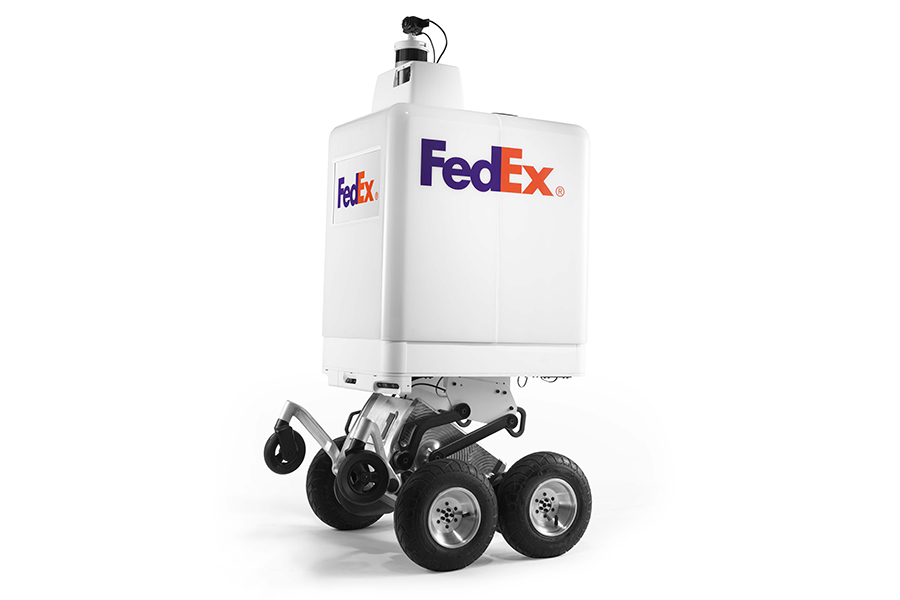 Many companies, including Amazon, are preparing or announcing the introduction of an unmanned shipping robot to solve the last shipping problem from the last one mile to the front of the house during product delivery. Meanwhile, FedEx, a major US shipping company, also announced the FedEx SameDay Bot.
Same Day Bot was developed by FedEx, which placed the display on the front and back of the robot and the FedEx logo on the side. At the top of the body, a rider sensor mounted on an autonomous mobile robot is installed and combined with a machine learning algorithm to detect obstacles such as pedestrians and vehicles and to run safely. You can also cross the crosswalk while keeping the traffic rules, or slowly lift up the front where there is a step. Of course, there are no problems like dogs popping out or puddles. When he recognizes the red light, he stops and runs a steep hill. Of course, where the land is fine.
Same Daybot is made in collaboration with developer Dean Kamen, a former Segway and a six-wheeled i-bot, and has a level of performance that does not interfere with movement in the city. The maximum speed is 16 km / h.
Once you arrive at your destination, the Day Day Bot will change direction at the front door, stop on a small staircase, and stop in front of the narrow front door. The customer only needs to receive the baggage from the robot.
Fedex is working with Wal-Mart and its affiliates to evaluate the need for Same Daybots. FedEx said 60 percent of its affiliate stores are located within five kilometers of its stores, so autonomous shipping robots like SameDe Bot are likely to be active.
FedEx is scheduled to begin testing Samedibot delivery this summer around Memphis headquarters. When this test is successfully completed, the company will proceed with the adoption of the Same Day bot centered on the partner and finally aim at providing standard service of autonomous delivery robot. For more information, please click here .