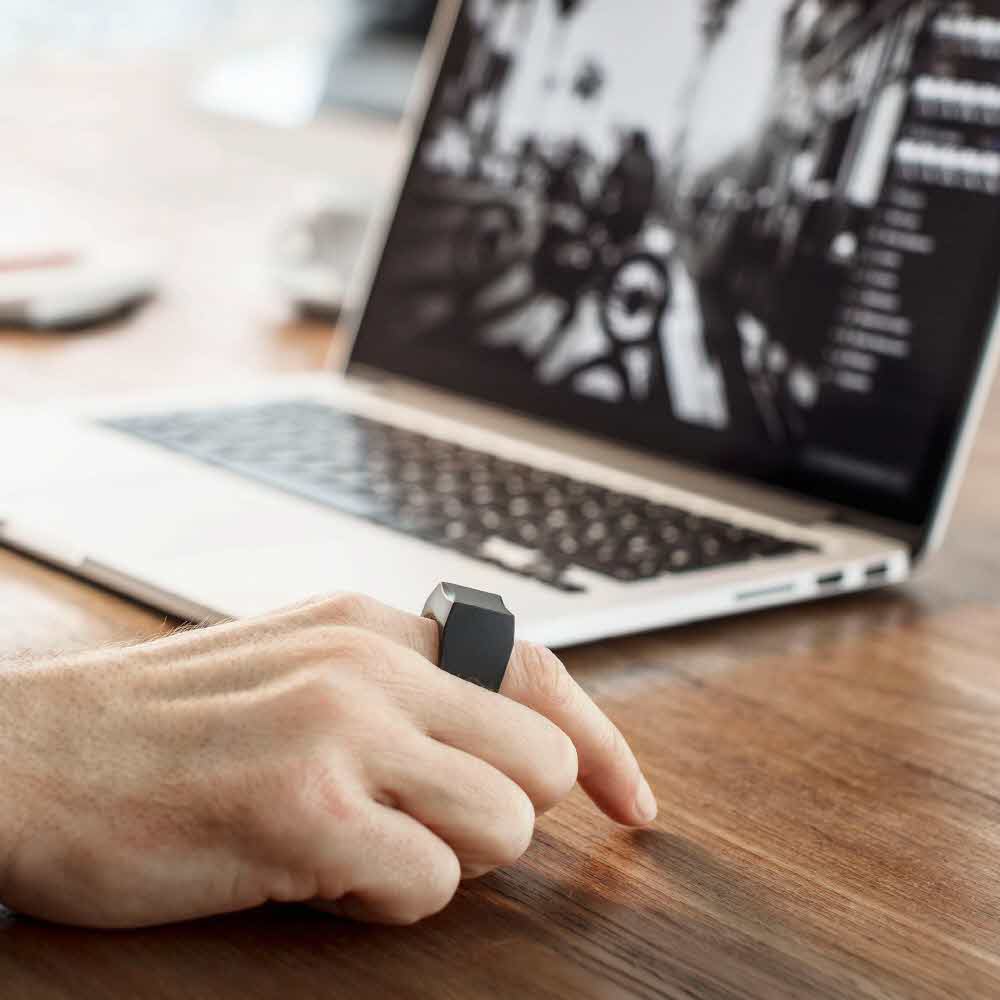 Padrone Ring is a control ring that allows you to handle your PC without the need for a mouse.
It looks like a ring that gives a simple yet sophisticated look to the exterior itself. Of course, it is easy to use. When you move the ring, you can move the pointer by sensing the movement of the forefinger and clicking on the desk with your finger. Right click is a stop without a ring, scrolling can be done by moving both the index finger and the stop two up and down at the same time.
This product is available immediately with a Bluetooth wireless connection, without installing any software. If you plug it into the charger, you can charge it for about 3 hours and you can use it all day. It also has durability that can be used even if it is used outdoors by supporting living waterproof specifications. The ring size can be chosen to fit the size of the finger among 12 pieces.
The product also raised funds through a crowdfunding site called Indigo. More information about the product can be found here .