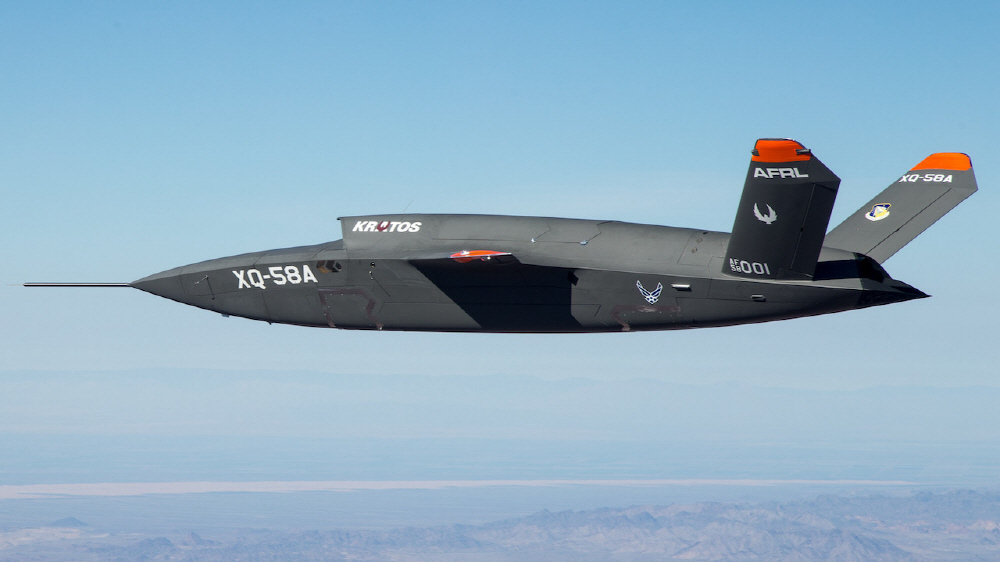 The XQ-58A Valkyrie is a battle dragon released by the US Air Force in early March. According to the US Air Force, it took about two and a half years from the concept model to the first test flight and it worked as expected.
The test flight lasted for 76 minutes on March 5 (local time) in Arizona. The US Air Force has released a short 15-second video.
The XQ-58A Valkyrie will be a UAV that will change the traditional sense of common sense because it can keep its procurement and operation at low cost and provide combat capabilities. The drones were created by the US Air Force Research Laboratory AFRL (Low Cost Attritable Aircraft Technology) program, which aims to produce military aircraft at an affordable price and soon.
It has 3,220 km of mobile performance and can be equipped with both precision guidance bombs and surveillance equipment. It was designed to fly while supporting near the manned fighter aircraft under the concept of the AI warship loyal wingman program. Theoretically, a pilot controlled by a pilot can fly alongside these unmanned flying sheets, causing enemy radar disturbances and even firing on targets.
This product has also been faithful to the initial concept design proposal originally released by San Diego-based developer Kratos Defense. The company is also introducing state-of-the-art weapon technologies, including the development of the AN / SEQ-3 laser weapon system for the US Navy. Meanwhile, the cost of manufacturing the XQ-58A Valkyrie is not disclosed, but it is estimated to be between 2 billion and 3 billion per unit. For more information, please click here .