According to a report released by human resource firm Hired (2019 State of Software Engineers), demand for blockbuster engineers is expanding globally, up 6.2 times over the previous year.
According to the report, demand for block-chain engineers surged by 517%. Security engineer demand came in at 132%, followed by embedded engineers at 76%. In addition, the report also posted rankings of engineers' salaries in major cities around the world, including San Francisco, New York and London. Again, the block-chief engineer salary is included in the top three.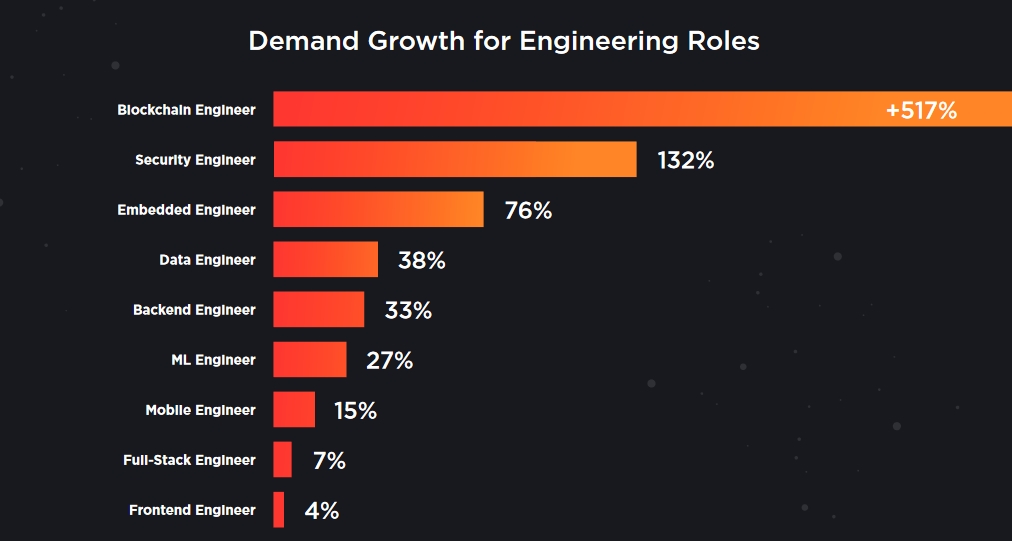 In the San Francisco Bay area, block chief engineer salaries were the highest in the world at $ 15,000, with New York at $ 137,000 and Paris at the lowest average of $ 67,000. Since last year, recruitment of cryptographic block chains has been increasing.
Meanwhile, according to a survey conducted last October, the survey showed that the number of jobs related to the cipher money block chain in the United States was four times that of the previous year. For more information, please click here .