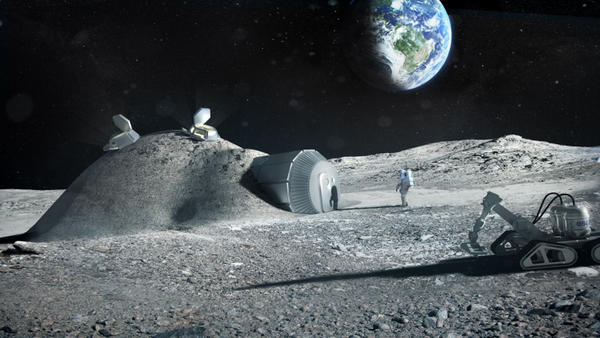 The National Space Commission (NSC), which is chaired by Vice President Fence, announced that it plans to land astronauts on the moon by 2024 within the next five years. It is believed that the manned moon landing, which was originally aimed at 2028, was expected to be ahead of the competition in space development with China or Russia four years earlier.
Of course, he insisted that the plan was fairly tight and feasible. How to shorten a clear motive or plan is explained by taking Apollo 11 moon landing as an example. Of course NASA's large-format roam can be considered as a way to use civilian rockets if the Space Lauch System (SLS) can not keep up with the times.
He also said that the next big leap in space would be to build a permanent base on the moon, including an American astronaut developing technology to go over Mars and beyond.
The US lunar base is likely to be built near the Antarctic ice-rich moon. Fens also said the NSC was targeting NASA's manned lunar exploration. Of course, the budget is what we need to push ahead with the plan. The US federal budget has increased over the past several decades, but approved NASA's 2020 budget is insignificant compared to the Apollo scheme of the 1960s.
In a speech just now, Mike Pence proposed sending astronauts back to the Moon within five years.

Just as a reminder, here's the NASA budget over time. Current projections for 2018/2019/2020 are small fluctuations on the 2017 point. See if you can spot the Apollo years. pic.twitter.com/sLwdEjhdJg

– Katie Mack (@AstroKatie) March 26, 2019
https://platform.twitter.com/widgets.js
NASA also plans to begin construction of the Lunar Orbit Platform Gateway LOP-G, a small-moon space station construction project in 2022. In addition to NASA, the gateway is developed jointly with ESA, Los Cosmos, JAXA and CAS, and serves as a forward base for sending astronauts and robots to the moon. For reference, China plans to explore the lunar lunar calendar by 2025. For more information, please click here .