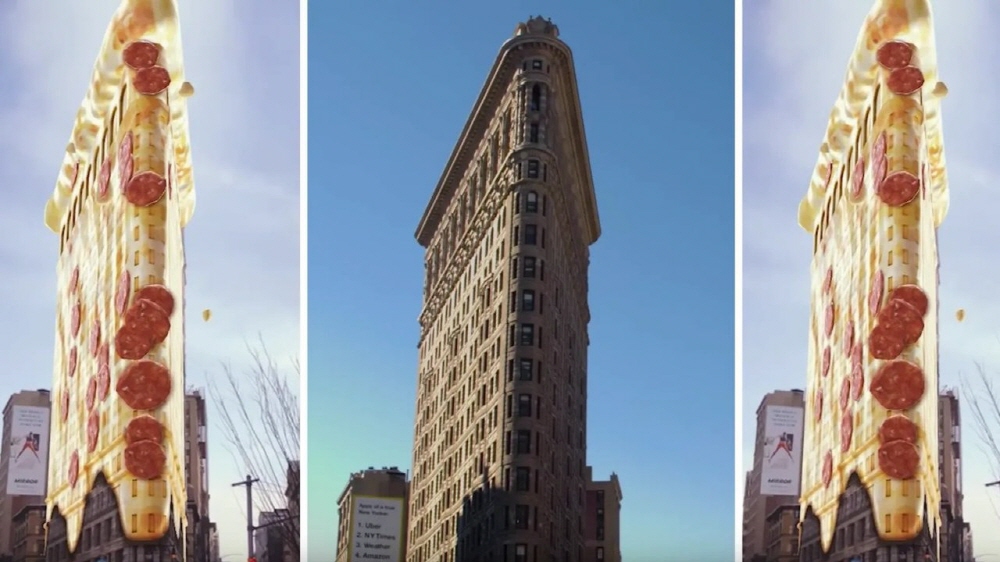 Snap has added augmented reality to Snapchat. It was recently announced during the Snap Partner Summit in Los Angeles, US.
A new feature, Scan, is a platform that allows interaction with the outside world through augmented reality. Photomath, a camera app that solves mathematical problems, and Giphy, a GIF maker, have taken a snapshot of math problems in snap-chat apps and have been able to get answers and take pictures to turn a subject into a fun GIF. For example, you can make a pizza GIF by shooting a pizza and dancing.
Snapchat is still running Shazam on the camera to check out song titles or to shop on Amazon. Scan is a feature in one app. Using the AR bar, you can turn buildings such as the Flatiron Building, a landmark in Manhattan, New York, into large pizzas. Distorting the building or personifying it can make you throw out rainbows, fireworks, flowers, and so on.
In addition to the AR, Snap Gaming Platform is added to allow users to enjoy real-time multiplayer games. Facebook Messenger is similar to my instant game. On the other hand, Snap allows you to play an existing game, whereas Facebook uses an externally developed game.
Snapchat lost sales of $ 192 million in the fourth quarter of last year. Snap seems to be trying to counterattack with new features added this time. In the current quarter, the company shifted its focus to focusing on boosting its advertising revenue by boosting users. Regardless of chatting, we want to reinforce AR function and game to secure new customers.