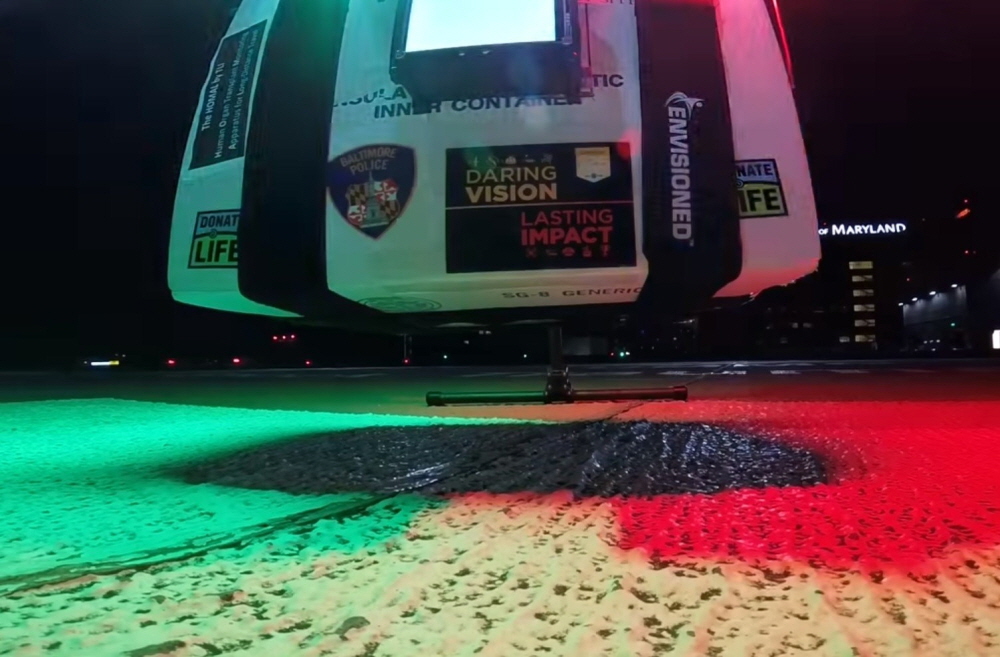 Delivery of goods using drones has already been put into practical use. In addition to utilizing it for postal and parcel delivery business, it also contributes to the field of medical care by transporting blood and medicine for blood transfusion in areas where transportation networks are not developed. In the meantime, in the United States, it was the first time in the world that a long-term transplant using a dron was carried out safely and successfully transplanted.
The successful transplantation of the transplanted organ was carried out by the University of Maryland and the University of Maryland School of Medicine's Drones HOMAL (Human Organ Monitoring and Quality Assurance Apparatus for Long-Distance Travel). HOMAL means long-term human monitoring and quality preservation equipment for long distance transportation. It provides the ability to record detailed data such as temperature and pressure, altitude, and vibration as well as the gas altitude and GPS information from time to time and transmit it to the smartphone of the organ transplant officer in the hospital through wireless mesh network. In addition, as a safety measure, backup propeller, motor, reserve battery, and parachute are also equipped.
The drones arrived after a 10-minute flight, 4.5 km away, loaded with organs. The monitor in the drone container keeps track of whether the long-term temperature remains at zero. The long-term transport of HOMAL was carried out on April 19th, which provided a kidney to a 44-year-old kidney patient who had been on dialysis for eight years. The transplant surgery was successful.
According to the US Long Term Dispatch Network survey, 4 percent of the organs provided for transplant surgery have been late for more than two hours and 1.5 percent were unable to reach their destination. The University of Maryland is technically meaningful for the project's success, but says it is more valuable in terms of saving lives. He added that he will contribute greatly to the development of transplantation medicine in the future. For more information, please click here .