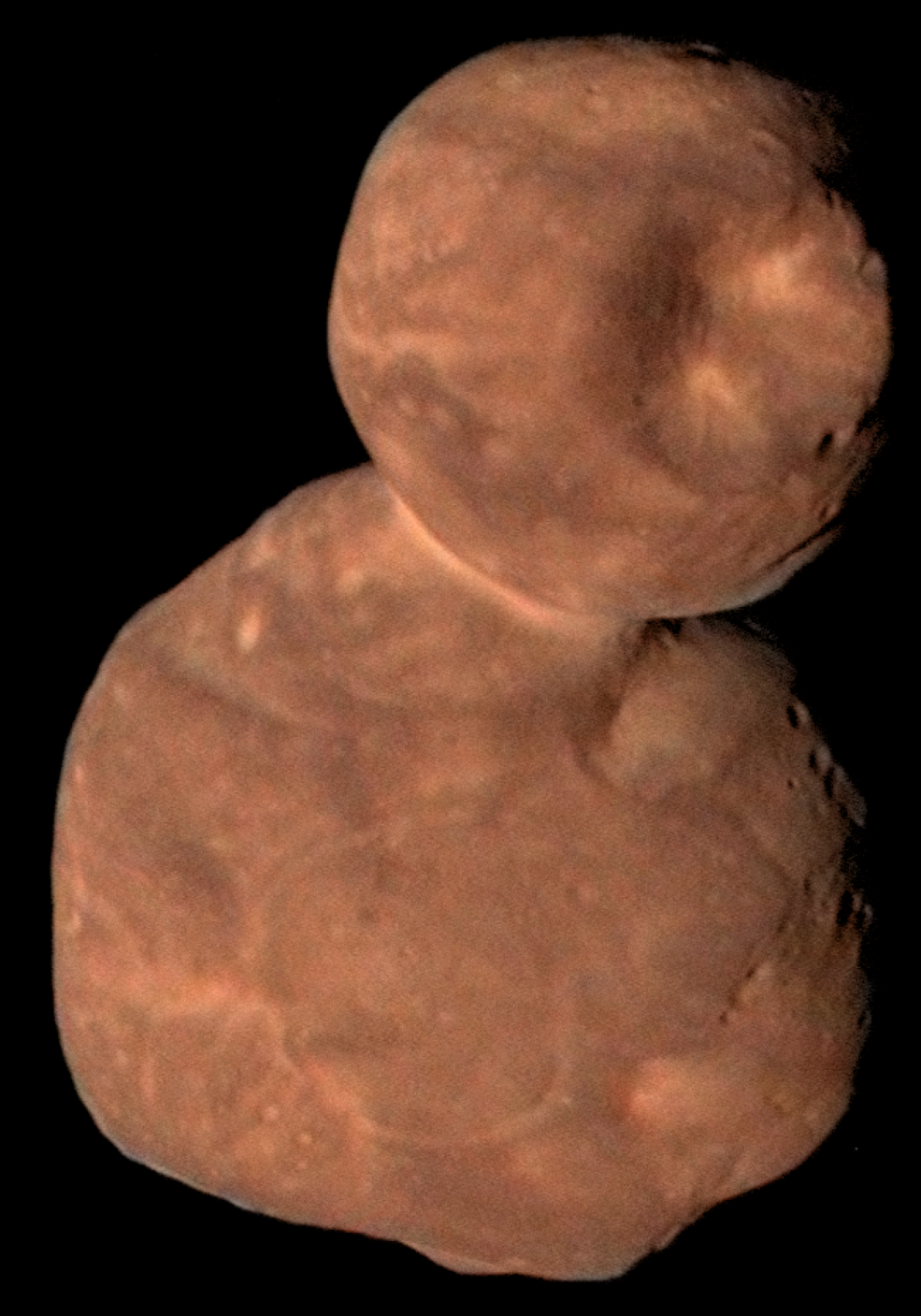 The space probe New Horizons was close to observing the Ultima Thule at Kuiper Belt earlier this year. The results of the first scientific analysis of the collected data were announced.
It seems as if this celestial object resembles a rice cake, and it retains its shape when it begins to form. The published paper records the knowledge of asteroid formation and geological structure.
For example, the initial photographs of Ultima Thule were thought to have two lumps close to a rice-like sphere stuck together. However, it is said that it was somewhat flat like a rice cake attached to a flat plate. Observed data shows that the larger side is 22 × 20 × 7 km and the smaller side is 14 × 14 × 10 km.
The color is also fairly red. Red is said to be caused by organic matter on the surface. The rotation is one revolution every 15.92 hours, and the crater-shaped part of the junction of the two lumps has the brightest color. The asteroids are not like satellites, and the atmosphere has not been confirmed.
New Horizon is still continuing to transmit observational data to the ground, so it is expected to continue until around 2020. More new discoveries may be reported in the next 1-2 years. For more information, please click here .