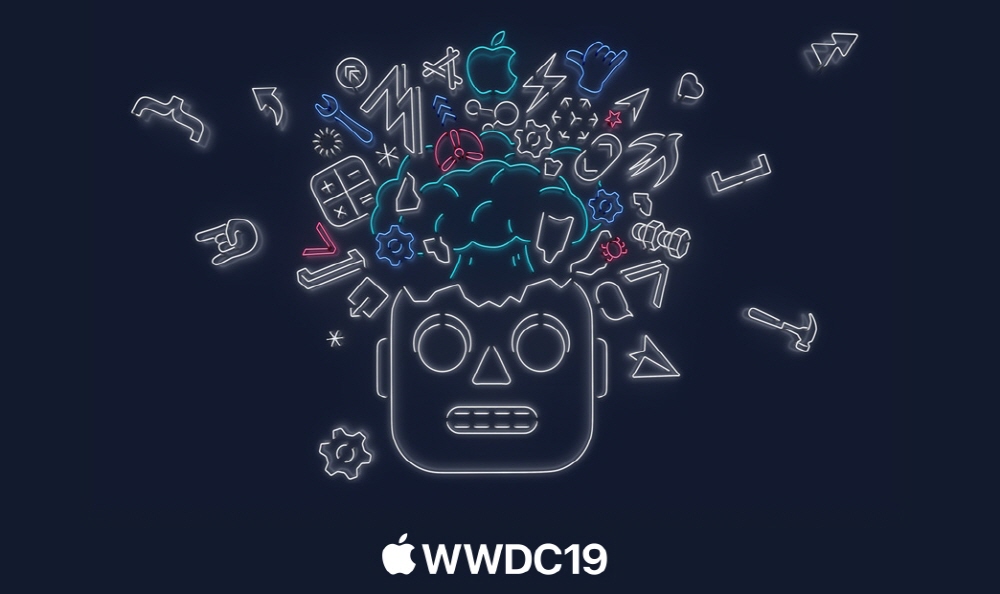 Apple hosted WWDC 2019, an annual conference for developers. The event will be split into three applications, including the latest operating systems such as watchOS 6, iOS 13, iPad OS, and macOS Catalina, as well as a 28-core Intel Xeon processor And 1.5 terabytes of RAM.
In March, Apple announced its own credit card, the Apple Card, which works with the iPhone. Apple TV +, a video content service, has also been released. This time, it announced that it will release the all-new documentary movie remake version (FOR ALL MANKIND) based on the vast record video of Apollo plan which was released in 1988 through Apple TV Plus.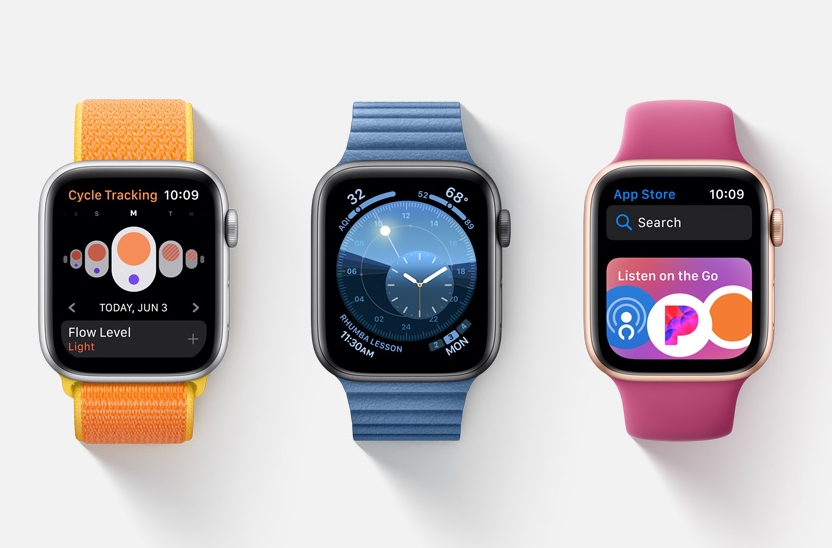 According to the operating system released this time, watch OS 6. Watch OS 6 has new clock faces and apps. Pre-installed apps include audiobooks, voice memos, and a calculator, and the calculator also has a Dutch pay calculator.
The Watch OS operates independently and supports the Extended Runtime API (API). You can also use the App Store for Apple Watch. You can download apps from Apple's exclusive app store. It means that you can install applications without manipulating the iPhone.
In the medical field, the ability to detect the ambient noise level by paying attention to the user's ear health is added to the ability to measure the ambient sound size by simply looking at the dial. Of course, it is not just recording the voice by sensing the volume. In addition, it also introduced a cycle tracking app that can manage the female menstrual cycle.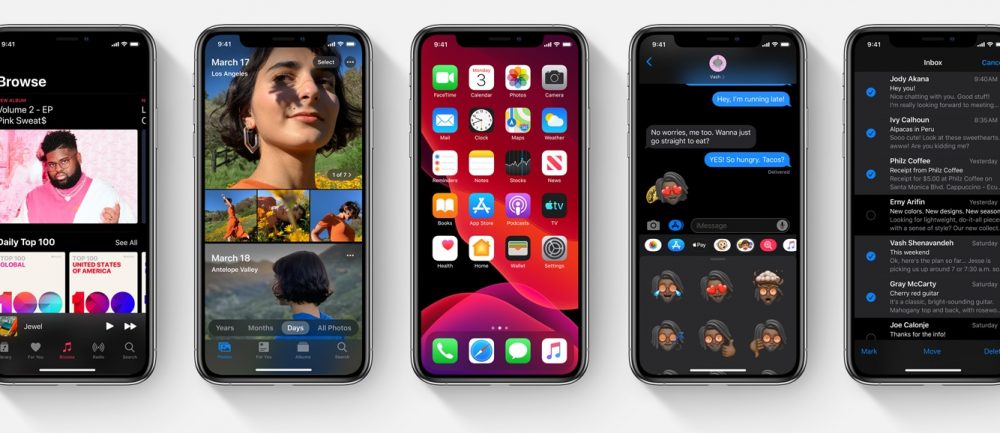 Before Apple announced iOS 13, iOS had 97% customer satisfaction, compared with 85% for the latest operating system, iOS 12, and 10% for Android 9 pie. iOS 13 has increased face recognition speed, Face ID, by 30%. It also makes the app packaging size more compact. That's 50% more downloads for apps, 60% fewer uploads, and 2x faster app launch.
iOS 13 also supports a dark mode that allows you to change the UI to black tones. Dark mode can dramatically reduce smartphone battery consumption. In Safari, a web browser, you can also save settings for each website and change email fonts. The notification app has also been redesigned, and the Apple Maps app can be used on Apple watches, iPhones, iPads, MacBooks, and even car games. You can also add favorite features to the Maps app while sharing your favorite places. You can also see pictures taken with a 360-degree camera in full screen, so you can see the surroundings by moving the screen like Google Street View. Other features include real-time transit views, voice guidance via serials, and ETA shared flight status.
For personal security, location information can be set to be sent whenever it starts, and tracked and alerted in the background. And with the new Sign in with Apple feature, you can log in quickly and do not have to worry about being tracked. Developers can easily introduce the feature. With this feature, users will be able to create accounts without providing their personal information to the app or service provider more than necessary. It creates a unique random email address, not an account, instead of an email address.
In the case of HomeKit, images taken with a webcam are stored in the cloud, but this can cause security problems. Apple has released HomeKit Secure Video to address this problem. Videos taken with a webcam can be encrypted and securely managed in the cloud. In the iCloud, the last 10 days of recorded video is stored and the image data is not included in the available storage capacity of the iCloud. There is a plan that can store images up to 200GB in one camera or 2TB data in up to five cameras. This is because the end-to-end encryption process is carried out, so it is possible to safely store the data even if the personal image is shot. To use this service, you need to use a homoketabled router.
The camera also has a new editing function that allows you to adjust the saturation. Equipped with various functions such as brightness, shadow, contrast, saturation, automatic correction, white balance, resolution, noise reduction, etc. in the genuine camera app of the iPhone. Video editing, exposure, highlighting, brightness adjustment, and more can be edited in the iPhone app. You can sort photos by time and AI can choose the best shot to display. Voice recognition is also supported.
In addition, AirPad can share two songs with two AirPads via Share Audio. The HomePod also allows multiple timers to be set, who knows what to say to the HomePod, and personalized music calendar information and notifications, and supports 100,000 radio services. Shiri supports the Neural TTS (pronouncing words and sentences together) by dividing the syllables so far and the tone becomes smoother than before.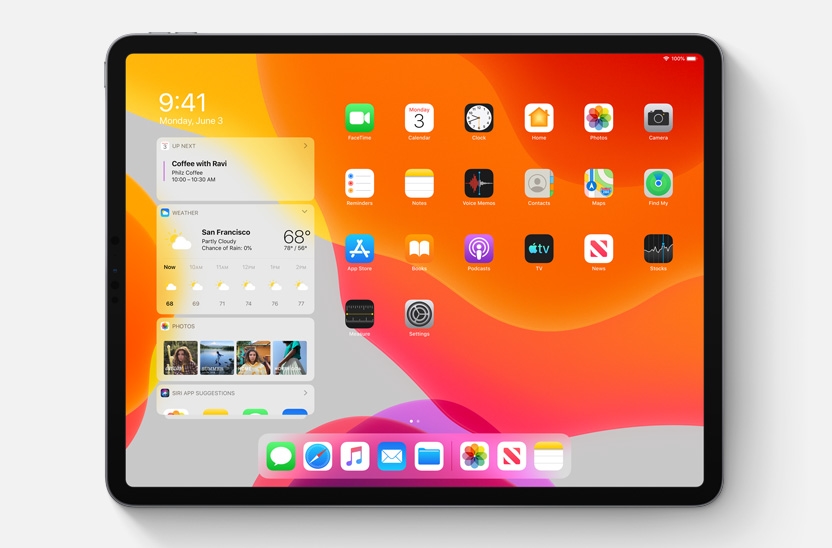 The following is the iPad OS. The iPad used to work on iOS but now it uses a dedicated operating system, the iPad OS. You can also display widgets on the Home screen, slide two apps side by side alongside the original document, or open multiple apps side by side in addition to the split view.
You can also view the folder data to see what data is stored in which folder, and also display the file preview and metadata. Of course you can use external storage devices such as USB memory or SD card. The iCloud drive supports shared folders so that users with browsing rights can share folders.
Safari supports the same browsing experience as a desktop PC. Download managers and shortcuts, save tabs and emails, change text size, save per-site settings, split view, and more. Safari also allows you to save custom fonts.
Apple's pencil has also reduced latency from the original 20 milliseconds to 9 milliseconds, and it also provides the PencilKit API, which provides tool palettes for third-party apps.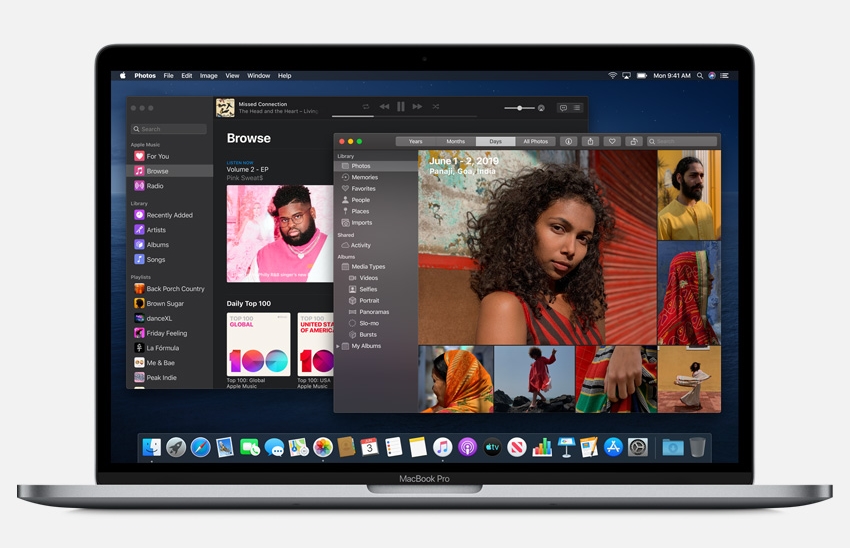 Here is the Mac OS. The codename for the new Mac OS is Catalina. In Catalina, iTunes, which has long supported Apple, will eventually be dismantled, and the functionality will be split into three apps. The newly added Sidecar will make the iPad a secondary display.
The accessibility can also be greatly increased, allowing the user to fully manipulate the Apple device with voice. FindMy combines two features: Find My iPhone and Find Friends, which allows you to detect nearby Apple devices via Bluetooth. The outgoing Bluetooth signal is highly anonymous due to encryption processing. A Mac with a T2 security chip can also lock activation, even if it is stolen, it must be successfully authenticated before it can be used or it can not be initialized.
Project Catalyst is a feature that makes it easy to port an iOS app to an app for Mac OS. The version of the Mac OS that was removed from the App Store last year. The official client app for Twitter also resurrected as an iOS version.
To develop augmented reality contents, AR kit version 3 can recognize human beings in real time and can capture motion. Swift also announced Swift UI, a development framework that integrates the Apple kit with a UI kit (UIKit), a programming language for iOS, Mac OS, and Linux. In addition, intuitive development is possible, and drag-and-drop UI design can automatically enter code. The beta version of the Mac OS Catalina developer will begin distribution on June 4, public beta release in July, and full version in fall.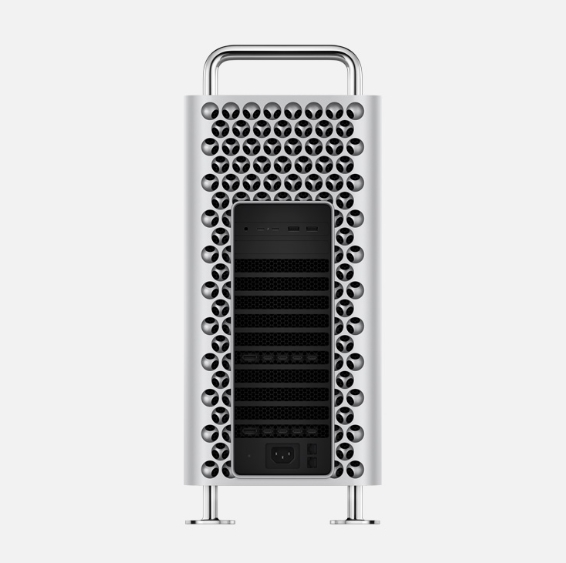 Finally, the new Mac Pro. The new Mac Pro reminds me of the Power Mac G5, which was previously a tower PC with a handle. The frame was made of stainless steel. The CPU is available in 8-core, 12-core, 16-core and 24-core Intel Xeon processors in addition to the 28-core Xeon W-3175X.
The power capacity is 300W, and it is possible to insert up to 6 ECC memories through 2933MHz, 12DIMM slot. Maximum memory capacity is 1.5TB.
All of the models released in 2013 have eight PCI Express slots left out. Four of the eight are PCI Express 3.0 x16. It also features two Thunderbolt terminals, two USB Type A, one 3.5mm audio minijack, and two 10Gbps Ethernet ports.
For graphics capabilities, Apple has released a custom extension module called the MPX module. Using the built-in Thunderbolt on the motherboard to enable additional power and high-speed communication. Depending on the model, the graphics card is different. AMD Radeon Pro 580X or Radeon Probe II will be installed.
The MPX module allows you to combine two graphics cards and has a built-in 500W power supply. Connect two graphics cards (Infiniti Fab Link) and use 128GB HBM2 graphics memory with 56TFLOPS associativity. Also, afterburner can handle more than 6 billion pixels per second. The accelerator card explains that you can play 3 simultaneous 8K videos or 12 simultaneous 4K videos. The power consumption of the Mac Pro is 1400W, which is cooled using three large fans.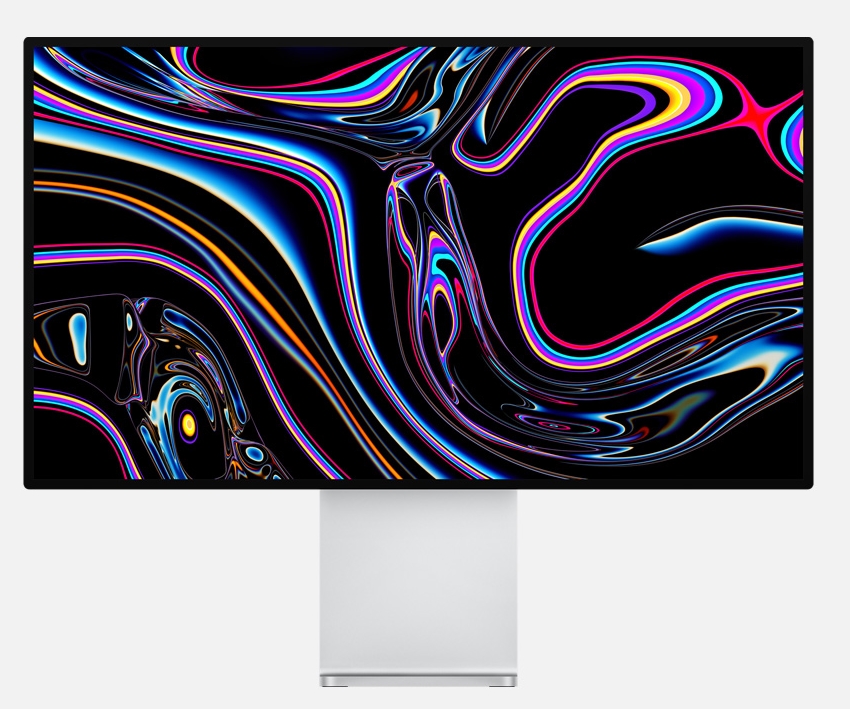 Apple also showed Pro Display XDR (Pro Display XDR) with the Mac Pro. The 32-inch LCD display has a resolution of 6016 × 3384 and a Retina 6K display with 20 million pixels. The viewing angle was close to 180 degrees and the anti-reflective coating was applied. Brightness from 1,000mits up to 1600nits and contrast ratio of 1 million: 1 support. If you connect six ProDisplay XDRs, you can display 120 million pixels. This product comes with a dedicated stand, Pro stand, which can be flexibly moved through the mechanical springs and rotate the monitor to change the orientation vertically.
The Mac Pro is priced at $ 5,999. ProDisplay XDR starts at $ 4,999.
Meanwhile, a demo of the game Minecraft Earth, a smartphone game that extends the world of the world's best-selling Minecraft world to a real world using augmented reality technology,
With MineCraft Earth, you can have your character appear in the AR space, or you can use motion capture to reflect a person's actions in character behavior. However, this motion capture function is limited to iOS version.
In MeinCraft Earth, a real-life man can also be represented as if he were in the Mecraft world. In fact, the ability for humans to enter the world of Minecraft is also limited to the iOS version.
Mincraft Earth is attracting attention as a game that can transform the real world into a playground. This game can be enjoyed on Android 7 or higher or smartphone with iOS 10 or higher operating system. This summer, a Minecraft Earth Closed Beta version will be released.
For more information, please click here .