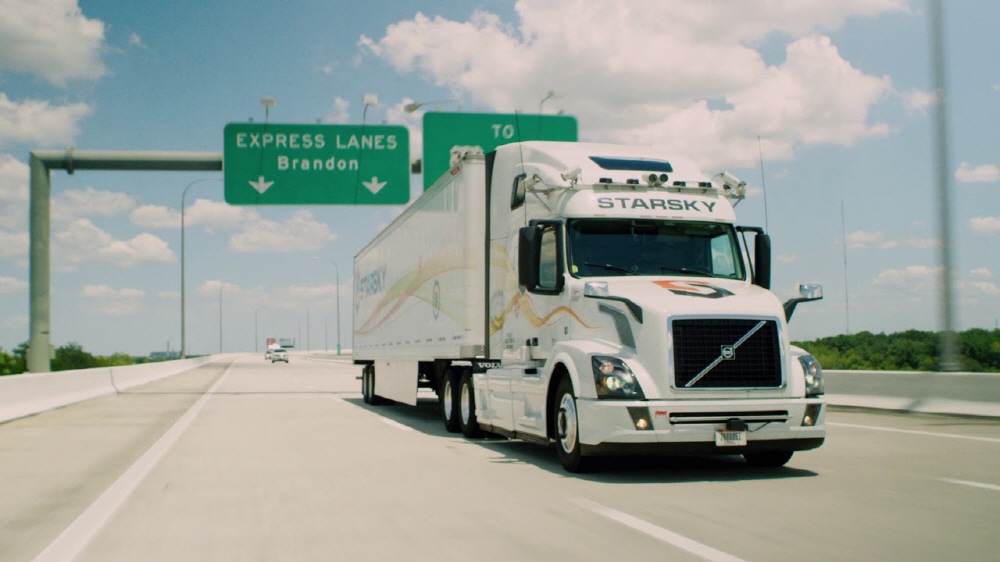 The star – studded Starky Robotics truck, which develops autonomous trucks, achieved 89km / h during unmanned road – driving tests. An autonomous driving truck that ran on the road in unmanned conditions.
The test was conducted at the Selmon Expressway in Florida. At the time of testing, this road was blocked by the one way road, so no other cars were running on the road except for autonomous trucks and officials.
An autonomous truck developed by Star Sky Robotics allows the driver to operate the console from the driver's seat. Of course, the driver leaves the truck completely unattended and the handle moves to the left and right. A driver handling a console in a private room can remotely operate in front of multiple monitors that illuminate the camera image on the truck. The company says the truck is not fully autonomous, but it can run unattended through automatic and remote control assistance.
Stefan Seltz-Axmacher, founder of Star Sky Robotics, says he has developed a reliable autonomous driving level 2 system and a remote control surveillance system to enable unmanned truck driving. It is claimed that unmanned trucks have proven through testing that this is enough to drive the road.
The truck has reached the speed of 89 km / h and has set the fastest record for unmanned autonomous trucks on the road. Long haul trucks are one of the most important means of distribution in the United States. However, due to the inability to return to home for several days after driving from morning to evening, a shortage of long-distance truck drivers has become a social problem in recent years. Therefore, the development of full-automatic driving trucks is challenging for companies other than Star Sky Robotics. Last year, an autonomous truck developed by the Embark company was successful in crossing the US from LA to East Jacksonville.
Stephan Cels-Akshmuher says that most of the truck drivers talking to him want to be a remote-controlled driver, and that they all want to go back to the family after a day's work. The ability to drive unmanned trucks on the highway is an approach to addressing the major problems of the $ 726 billion trucking industry. For more information, please click here .