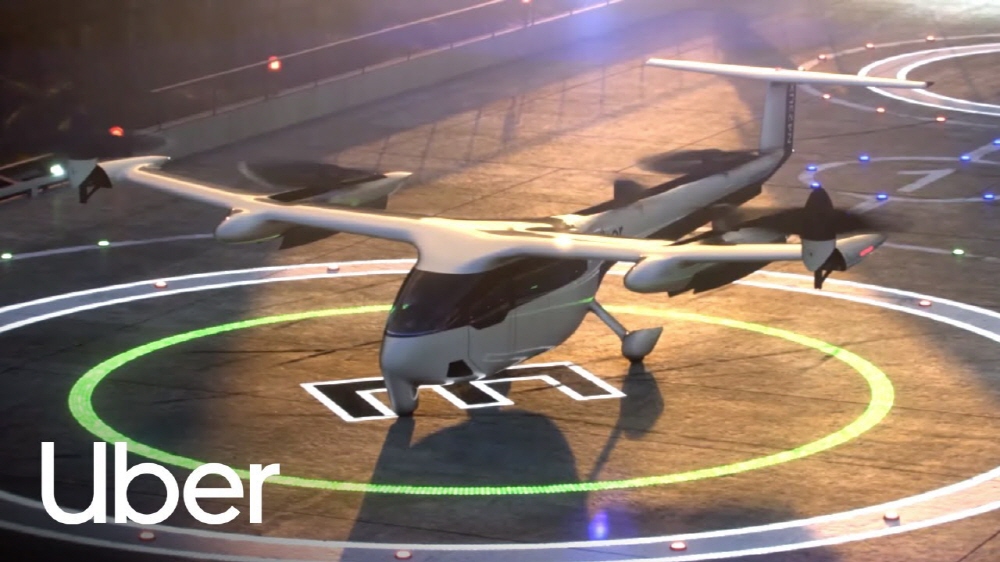 Uber is planning Uber Elevate, a flight taxi-sharing service, as one of the most effective modes of transportation within urban space. But Uber Air, a flight cab used in Uber elevator, is showing the concept image.
Stopping at a heliport, Uber Air looks like a bird with a smooth appearance. The propeller turns and slowly takes off vertically and flew into the city center. The number of passengers is four and landed on a helipad on the roof of a huge building.
Uberair will be powered by electric taxis. Uber elevator commercial services will begin in 2023 in Texas, Dallas, Fort Worth, California and Los Angeles. Melbourne, the capital of Australia, is also expected to become the first city to introduce overseas Uber elevators.
Uber elevator director Eric Allison predicts that Uber Air will eventually drop to the same level as Uber's delivery service. Of course, it is possible to shorten the travel time as there is no traffic jam.
Uber elevation can be important not only in terms of ground movement but also in the sense that heaven is considered as a moving space. Of course, as landing and landing is limited, it will be combined with a taxi or shared service that will travel on the ground. The service itself is not just about the strength of the Uber and aircraft development companies. In addition to property owners and city dwellers, they should also be associated with local authorities and regulators.
Meanwhile, Uber has been working with Safran Cabin, an aircraft design firm, to design the body. As I mentioned earlier, there are spaces for four ladies to sit down and leave baggage and bags. For more information, please click here .