Amazon has been launching Amazon Prime Air, a drones delivery service since 2013. It is finally scheduled to start service this year. In response, Amazon is reviewing drones for prime air operations as well as home surveillance monitoring services on behalf of surveillance cameras.
Amazon Prime Air is a service that uses drones to deliver luggage to the location you specify. It is much faster than existing services and aims to deliver the goods within 30 minutes of ordering. During Amazon's 2019 (Amazon re: MARS 2019) event, Amazon unveiled its latest model of drones and said it plans to launch the service in the next few months.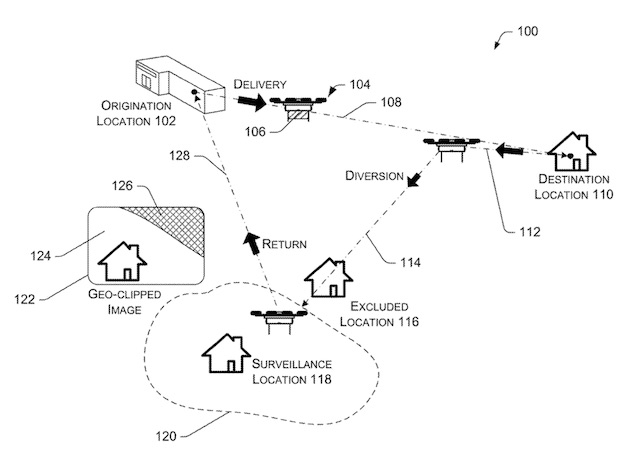 However, Amazon has been granted patents for home surveillance using unmanned aircraft prior to the launch of the Amazon Prime Air service on June 4. This patent does not return the delivered drones to the supplier immediately, but instead acts as a surveillance camera anywhere. If something goes wrong, you can send it to your home users and local authorities via phone or text messaging.
If the drones are operated as surveillance cameras in all parts of the world, we can set the virtual geographical boundaries of the geo fence as much as personal information protection problems can come out. According to Amazon, it is an optional service that provides users with monitoring service privileges forever, and there is no service that continuously monitors the surroundings of the drones after being shipped unauthorized using Amazon Prime Air. For more information, please click here .