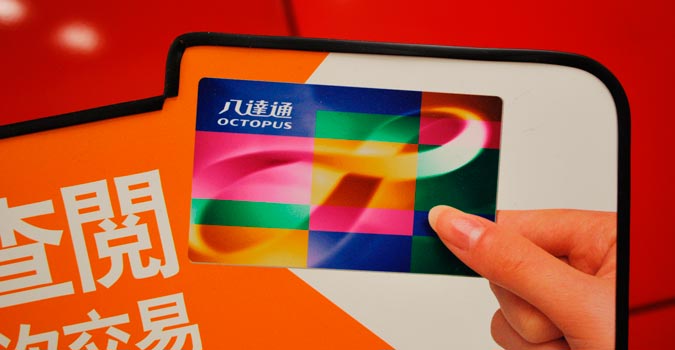 A recent mass demonstration in Hong Kong is a result of a protest against the Hong Kong government, which is trying to pass the ordinance that leads the suspects to China. But there was a strange thing in this demonstration. The demonstrators did not use the IC card at all when boarding the subway. Instead of putting the IC card on the ticket gates, they all bought the tickets in cash at the ticket machines. Why?
If you have been to Hong Kong, you will know how popular IC cards are called Octopus cards. With this card, you can buy a ferry or a store at a convenience store. Purchasing paper tickets without using these Octopus cards is inconvenient and expensive. Nevertheless, demonstrators were uneasy about using IC cards. I did not want to leave a sign that I participated in the demonstration.
People who lined up at the ticket vending machine were hesitant to use IC cards because they were afraid of leaving the demonstration record. In fact, the problem is not limited to Hong Kong. Police and intelligence agencies around the world are now secretly monitoring communications in public spaces. It is being monitored in real time as well as when protests occur. Surveillance targets are expanding and surveillance measures are increased every time new technologies are introduced.
Using technology, spy activity can be done remotely and inconspicuously. If you pretend to be a cell phone base station, you can block the e-mail contents, the contents of calls, and the Internet communication record of the people in the field. In front of many surveillance cameras equipped with face recognition system, Public Wi-Fi is also available for tracking. Is it a bad cost of convenience given by technology?
There is usually a line at the train ticketing machine. Judgment from an overheard convo, it appears that people are reluctant to use their rechargeable Octopus cards for fear of leaving a paper trail of them being present at the protest. pic.twitter.com/s1rsgSnCqL

– Mary Hui (@maryhui) June 12, 2019
https://platform.twitter.com/widgets.js
It may not be strange that there is anxiety that you can trace the subway riding record to the IC card. Of course, most Octopus cards are bearers, but in the past, the police have picked suspects through credit card information because they are connected to the user's credit card.
In this regard, Changsin, who is standing in front of the ticket giver, tells us that the current world of data movement is becoming accessible to everyday technology, but conversely, data provided to technology may expose it to personal risk.
Most people do not notice at all that their video data captured by a surveillance camera in the street is connected to a face recognition system. If the movement of an individual moving between cities is recorded with incredible precision, it does not usually damage life. At least normally.
If technology is convenient, personal information leakage may be regarded as relatively inevitable. However, privacy infringement does not occur, and most of the damage is likely to occur in the future. In addition, the social weak can suffer more damage. As soon as the demonstration against the government is done, it can be a report of data used for surveillance and suppression of public transportation cards. The future of technology is already becoming little and one by one. But the distribution of benefits is not necessarily fair.
In the future, personal information can be dangerous. The important thing is that we need to identify personal information as human rights issue, not personal issue. Under the pretext of protecting democracy, government agencies around the world are introducing new communications surveillance technologies. Without the legal framework to control this technology, democracy itself could collapse itself. It is not that we should not introduce new technologies, but we must realize that it is difficult to protect personal information without the effort of individuals, such as the proper control of technology and proper management of personal information.