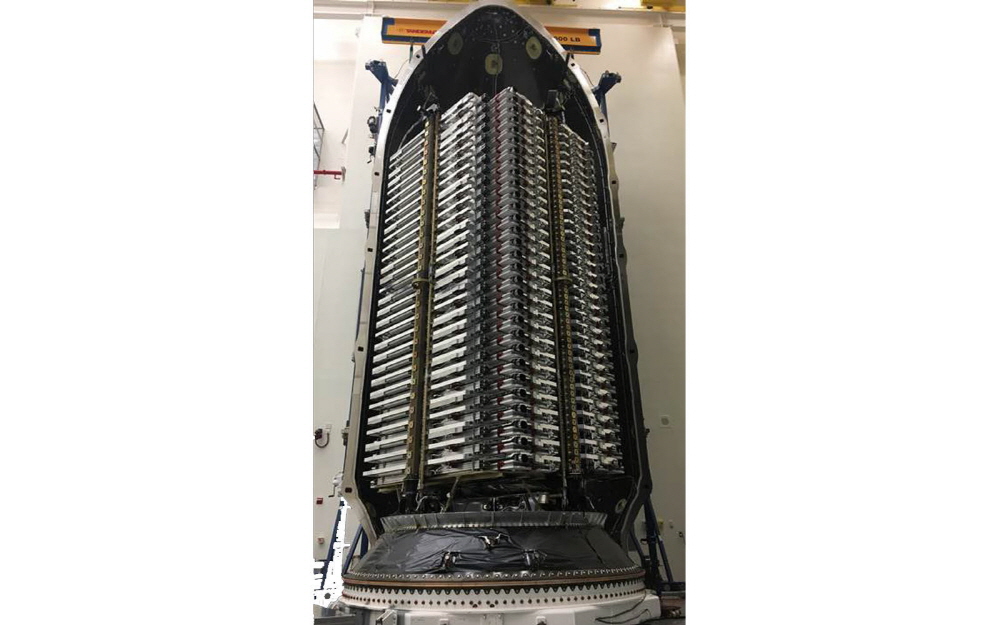 SpaceX launched the first 60 communications satellites for the Starlink project, which aims to provide the Internet everywhere in the world. These satellites are expected to launch up to 12,000 in the future. The Falcon 9 rocket 1st stage booster used for this launch was already the third time it was used, but it is said to have finished launching without any problems.
Starlink satellites are equipped with one solar array instead of two, minimizing potential points of failure pic.twitter.com/bJirVr67fF

— SpaceX (@SpaceX) May 24, 2019
https://platform.twitter.com/widgets.js
Starlink's 60 satellites had been postponed two times so far because they needed to update their atmosphere and satellite software, but they launched on May 24th. It is said that 60 satellites were put into orbit at an altitude of 550 km, and they were all online.
As stated earlier, the first stage booster used for the third time succeeded in landing on the drone without any problems. Thanks to this, it will continue to play a role in bringing the remaining Starlink satellites into orbit. The project plans to put 12,000 satellites into orbit by the mid-2020s, providing a 1Gbps internet connection on Earth. Related information can be found here .