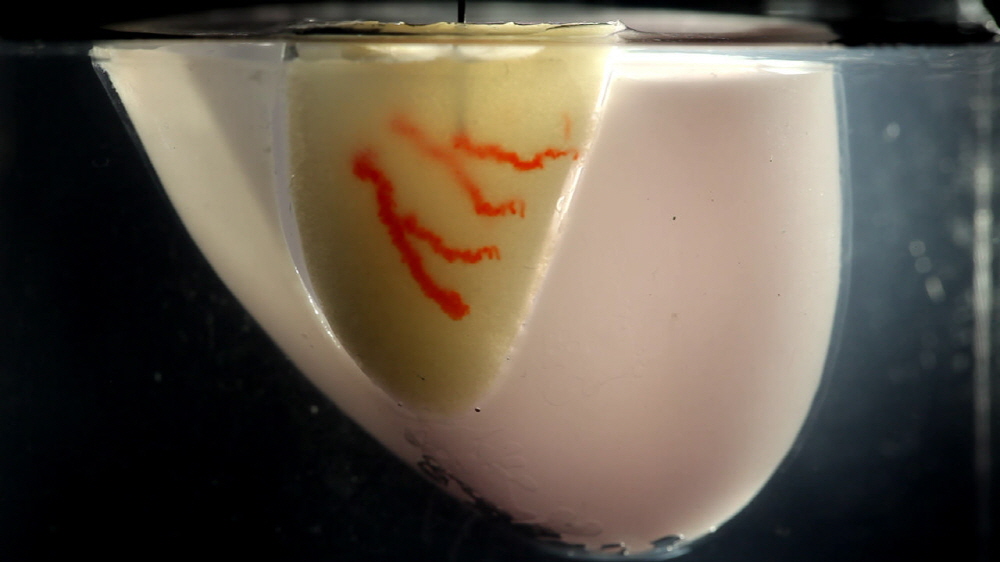 Researchers at the Wyss Institute at Harvard University have developed a new way to 3D print blood vessels on living tissue.
In the United States, over 30,000 organ transplants are performed each year. However, more than 113,000 patients are on the waiting list, of which 20 die daily. Artificially cultured human organs are considered a breakthrough to shorten this waiting list. However, most of them do not have too little blood vessels to supply oxygen for human use.
According to a paper published by the research team in Science Advanced, a new method called SWIFT (sacrificial writing into functional tissue) can be used to create more and more effective organs. In this way, the research team was able to create a heart tissue that beats synchronously for 7 days.
SWIFT first creates organ building blocks (IBBs) using a mixture of hundreds of thousands of stem cells and special extracellular solutions. It can be molded at low temperatures with little to no liquid damage to the cells. However, it is said to be an ideal material that cures when heated to make 3D printed organs. A vascular network is created by filling the paths for supplying oxygen and nutrients with 3D printing technology. In experiments, the structure of blood vessels mimics actual endothelial cells well.
Bioprinting, which uses 3D printers to build organs or tissues, is still only a beginning. Unlike bones and skin, organs made with 3D printers require a vascular network. SWIFT can be applied to all types of cells, such as embryo-shaped multicellular spheroids that aggregate organs made in vitro and pluripotent stem cells, and may be the first step to enable the creation of transplantable artificial cultured organs. Related information can be found here .