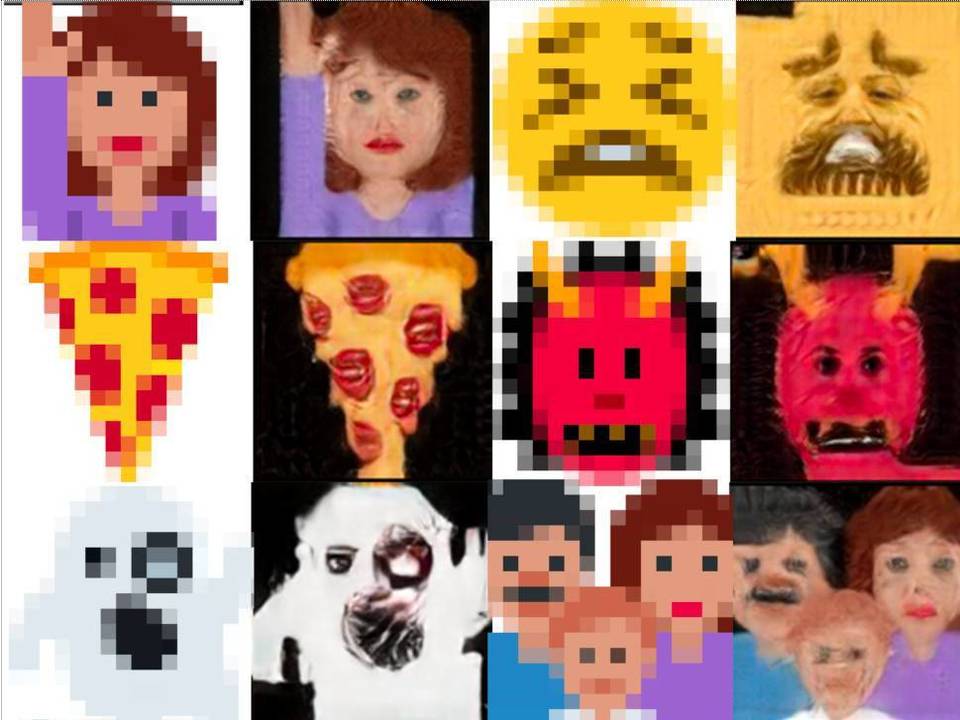 The Korea Advanced Institute of Science and Technology has published a research achievement in creating an AI algorithm (Progressive Face Super-Resolution) that makes low-resolution emoticons high resolution.
This algorithm is for converting low-resolution images to high-resolution. The image quality is poor and the visible pixels can be reproduced as smooth images with considerable precision. The purpose of use is, for example, to make it easier to identify people in low-resolution images taken with a surveillance camera.
However, attempting this AI algorithm for a completely different purpose can lead to unthinkable nightmares. It was trying to recreate a realistic human being with a Twitter emoji icon made of only simple beats. If you look a little away from the screen and see it with your own eyes, it is usually the same image, but if you look at it in detail, it looks like a strange, devil-like image.
Since this algorithm is trained to find the features of the face, the eyes, nose, and mouth, it will try to create a face. AI does well with training, while irregular spells can produce strange results that far exceed human expectations. Related information can be found here .