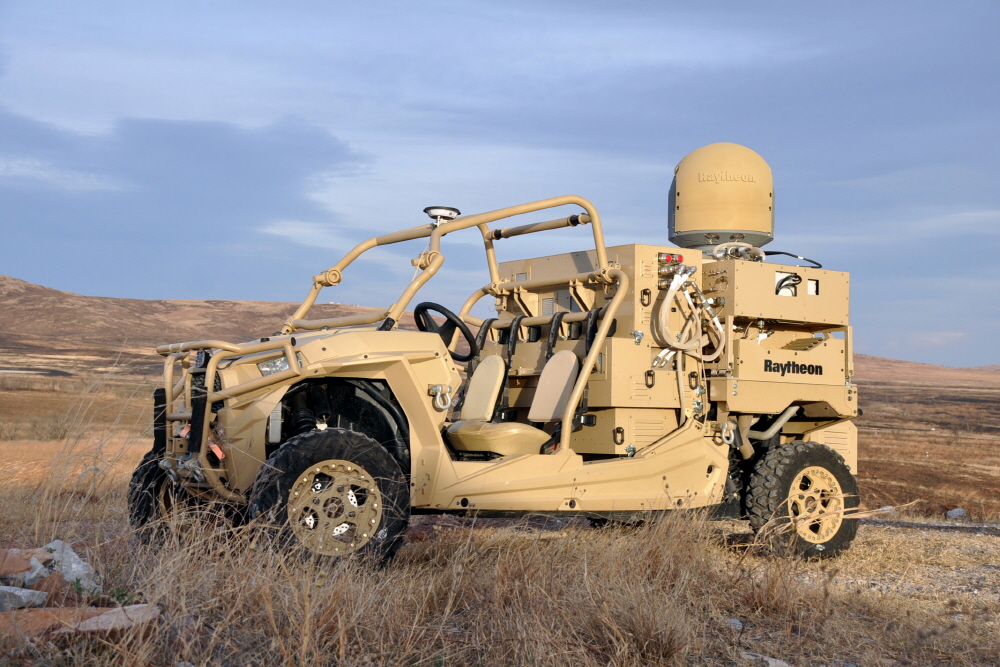 Defense industry company Raytheon announced that it delivered a system equipped with an anti-drone system to the US Air Force in early October.
This anti-drone system is equipped with a high-power radar system to detect suspicious drones with optical and infrared sensors. If the captured drone is determined to be aptitude, it is shot down through a laser shot. The power used for laser scanning can be charged from a 220 volt outlet. However, once charged, it can only be used dozens of times, so you have to run a generator set together for long hours of work.
The U.S. military is planning to conduct tests over the next year to see how much it can actually achieve. In the past, the US military has considered introducing a defense system that shoots down drones with missiles, and Raytheon has also developed a drone-killing missile. However, along the way, the defense policy was changed and the system was changed to a laser shot system.
Likewise, a shooting down system for detecting suspicious drones was developed by Drone Shield and used in NASCAR Racing and the 2018 Winter Olympics. In Russia, drones for anti-drones that can carry shotguns and explosives for shooting down drones are also being developed. Not only that, but also a bazooka that shoots a net to catch drones, and a project to catch drones using a hawk in the Netherlands.
It is not easy to block a drone attack. Not long ago, Saudi Arabia's oil facilities, equipped with the latest air defense systems, were unable to prevent a drone attack. Therefore, various trials and errors continue. It is noteworthy how far this Raytheon system can prevent drone attacks. Related information can be found here .