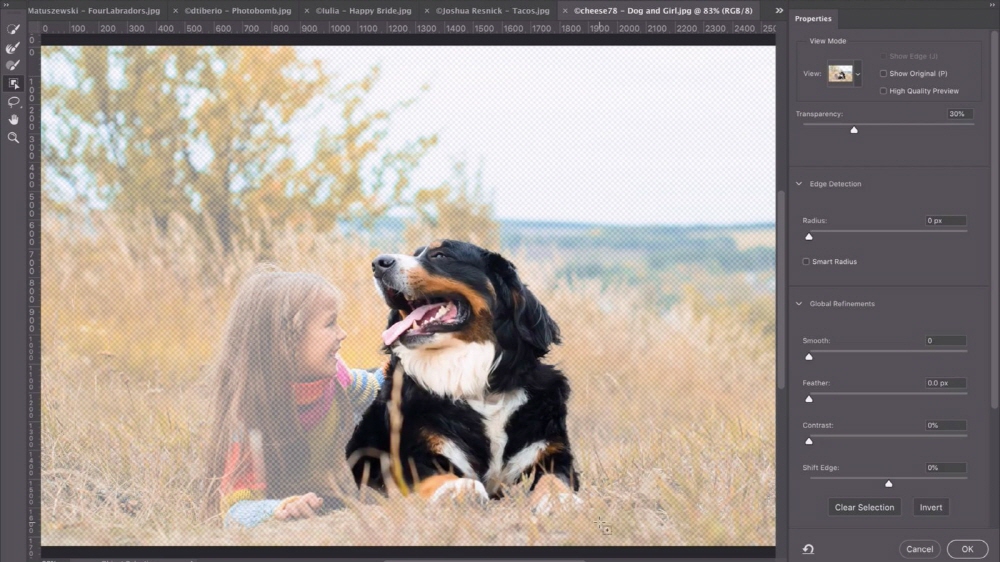 Adobe unveiled a preview video of a new selection tool based on artificial intelligence in Photoshop.
Using a new automatic selection tool, the subject can be identified with Adobe'Sensei AI', a subject recognition algorithm using machine learning, allowing complex objects to be selected in seconds. How to use is simple. Just select a subject and click on it.
For example, if you select a complex object such as a wrinkled shirt, you previously had to click repeatedly while repeating fine adjustments as well as an automatic selection tool. But even these can be solved with one click. In addition, even if you cut two adjacent people in a group photo or try to select only the hats they are wearing, you can only select the specified object by dragging the marker and specifying the range.
Depending on the subject, you may need to use the selection tool as before for a tighter range selection. Still, it's clear that the new auto-select tool can significantly reduce range selection time, which can take from seconds to minutes.
Adobe hasn't announced the official release date for this feature, but it seems obvious that it's actually implementing it.
Adobe first released Photoshop in 1990. It has been evolving over the past 29 years and has become synonymous with photo editing and image processing. It was at Adobe Max, its own conference, that such Photoshop will come out with full functionality for the iPad.
A year later, Adobe has finally released Photoshop on the App Store, a day ahead of Adobe Max. It is fully compatible with Photoshop for desktop through Adobe Cloud, as well as a UI optimized for tablets that support Apple Pencil.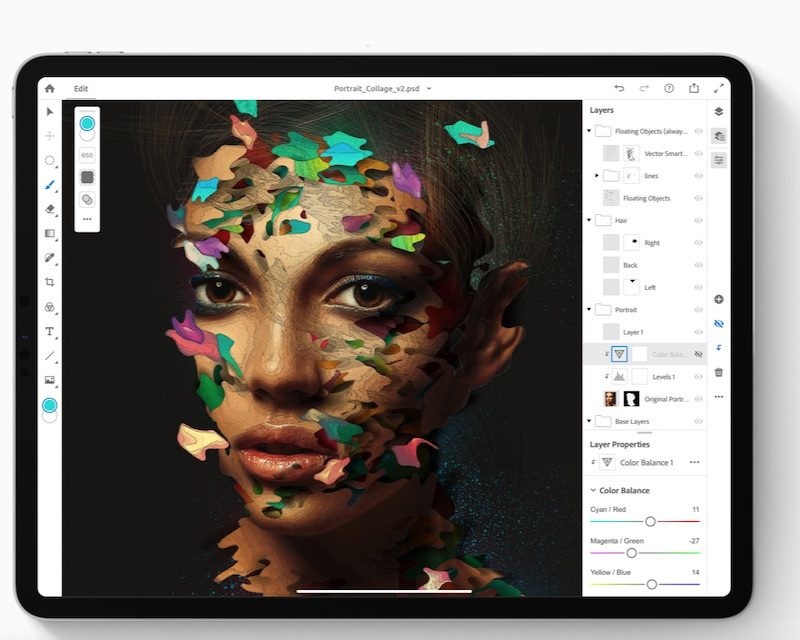 The first version introduced this time is equipped with an Apple Pencil and compositing tools and correction tools optimized for touch work. In future releases, advanced Photoshop tools such as brushes and masks, border adjustment, and subject selection will be provided. Creative cloud brushes and fonts are also easy to use. Therefore, it will continue to expand functions in the future. Through this, we can expect to continue to update so that the same flag as the desktop version can be used someday.
Photoshop, which was introduced on the App Store, allows you to try a 30-day free trial first. Supported models are iPad OS 13.1 or later operating system, iPad Pro 5th generation or later, iPad, iPad mini 4 or later, and iPad Air 2, and Apple Pencil is also available in 1st generation. Related information can be found here .