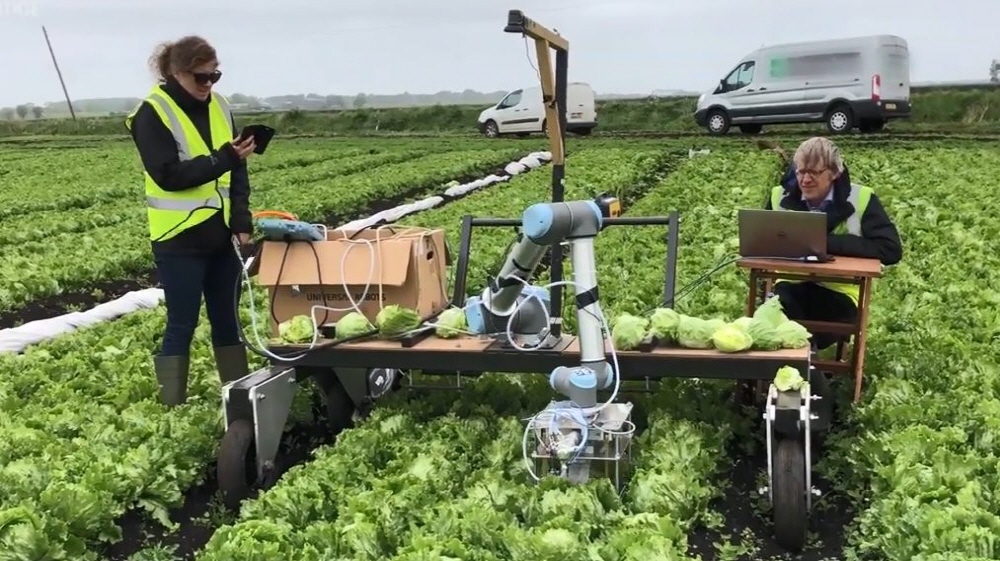 With the advancement of robots and machine learning technologies, there are also movements to increase efficiency by introducing robots to agricultural fields in recent years. The introduction of technology is also progressing step by step in the agricultural field. The University of Cambridge research team reportedly developed a robot that uses machine learning to identify lettuce, which is the right time to harvest, or to harvest them without damaging them.
Agricultural mechanization has been around for decades. Large machines have been introduced into crops such as potatoes and wheat. Of course, on the contrary, many crops have not been automated. Iceberg lettuce is one of the most commonly grown lettuces in the UK. This lettuce is difficult to handle, so it is not easy to harvest it using a robot.
The research team developed Vegebot, a machine learning robot that harvests this lettuce. An official from the research team said that every field and every lettuce are different, but if the lettuce can be harvested using a robot, it could be applied to other crops.

Vezibot recognizes lettuce as an image taken by a camera mounted on the body and determines whether the lettuce is suitable for harvesting. It is also said that the lettuce can be harvested from the roots without damaging the body and can be shipped to supermarkets at any time.
Harvesting lettuce is simple, but there is no choice but to put a great burden on the body. You have to keep bending your back. Vezibot trained to recognize lettuce by image and discern whether it is suitable for harvest. In cooperation with local agricultural associations, tests were also conducted in actual fields.
Veggiebot has two cameras installed near the robot arm. It is said that the pressure of the robot arm is adjusted so as not to damage the lettuce, and it can be applied to other crops by adjusting the grip pressure. Of course, the Vezibot's harvesting speed is still far below human. But in the future, it may help to address the shortage of agricultural labor. Usually, when a person turns the field during the harvesting process, most of the crops end one after another, and the crops that were immature during the harvesting process are often left unharvested. However, using a robot makes it possible to reciprocate the same field multiple times, so even a crop that was immature the day before could be harvested the next day.
Veggiebots need to increase their harvesting rate to a level close to humans, but in that they collect a lot of data about lettuces that are being harvested and can help improve efficiency, such as which field can grow lettuce most efficiently. You can expect more than just speed. Related information can be found here .