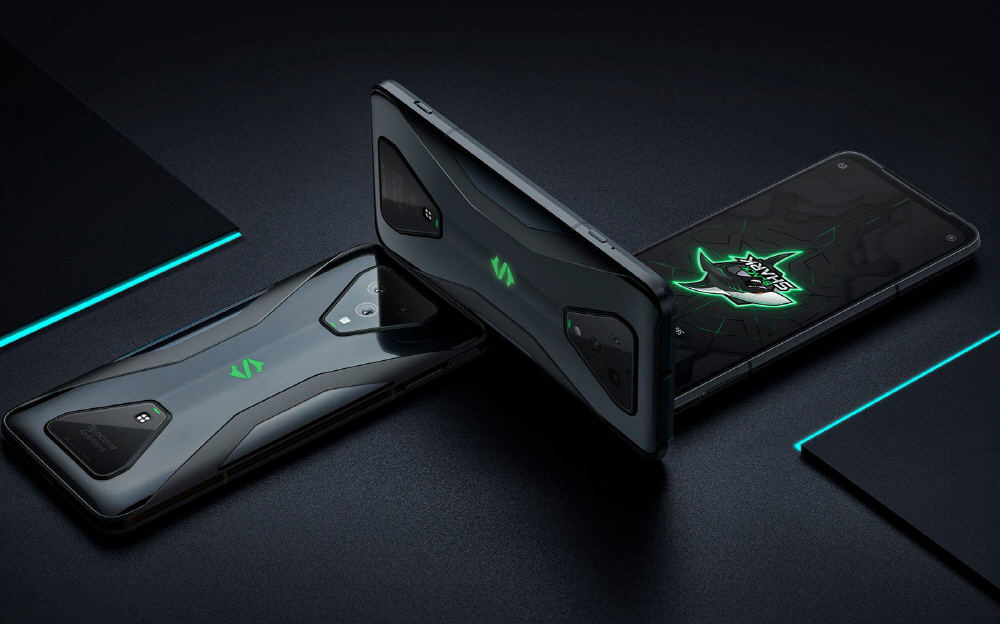 Black Shark, a gaming smartphone maker funded by Xiaomi, announced its new smartphones, Black Shark 3 and Black Shark 3 Pro in China.
The top model, Black Shark 3 Pro, features a game-specific physics button. There are smartphones with pressure-sensitive buttons like ROG phones, but you can expect more game console-like operation. The display is a 7.1-inch AMOLED that runs at a resolution of 3120×1440 and 90Hz, and supports a 270Hz touch sampling rate. The battery capacity is 5,000mAh, and in addition to supporting 65W and laptop-level quick charging, it can also charge 18W through the magnetic charging port on the back of the body.
Black Shark 3 is 6.67 inches supporting 2400×1800. Although there is no physical button, it seems to support 90Hz driving and 270Hz touch sampling rate. The battery capacity is 4,720mAh, which supports 65W charging and rear 18W charging.
These two models feature a Qualcomm Snapdragon 865 as an SoC and support 5G connectivity. RAM is 8GB or 12GB, storage space is 256GB for pro, and you can choose between 128 and 256GB for general. The rear camera is the same. It took a triple configuration with a 64 million pixel main camera, a 13 million pixel ultra wide-angle camera, and a 5 million pixel depth measurement camera. The front camera is 20 million pixels.
The Black Shark 3 8GB and 128GB models cost 3,499 yuan, and the Black Shark 3 Pro 8GB and 256GB versions are 4,699 yuan. Related information can be found here .