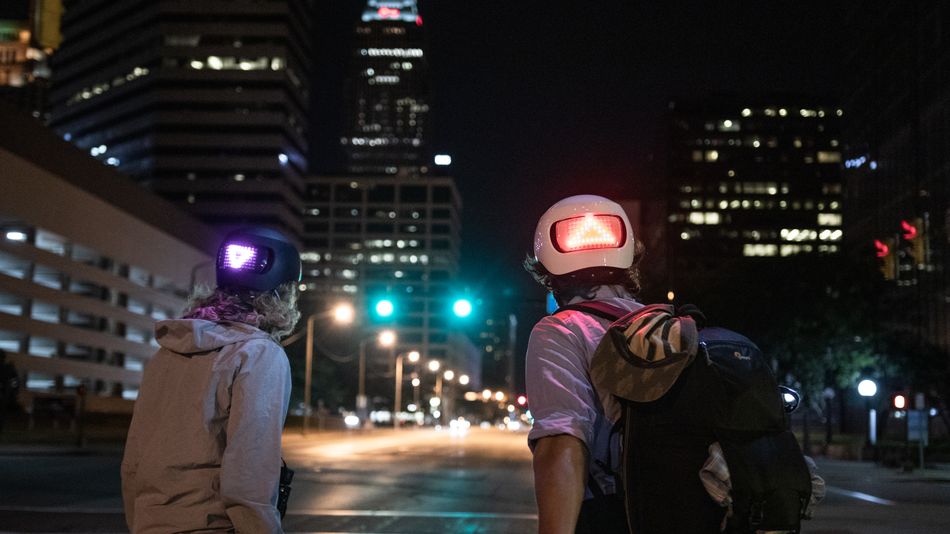 Lumos Matrix is a smart helmet for bicycles and scooters sold in the US Apple store. Even in the dark, this product shows its location through intense light. The manufacturer says that while the helmet has focused only on light weight and aerodynamics, it has overlooked the ability to turn on the light and make another driver aware of itself.
In addition to the front light, this product also has a 7×11 dot matrix on the back. The dot matrix is linked with turn signals attached to the steering wheel. When you press the button, a right or left turn signal is displayed on the back of the helmet, so you can tell the driver behind you the direction. To turn the helmet function on or off, you can use the Lumos app installed on your Apple Watch or iPhone. It weighs 580g.
It comes in two colors, white and black, and costs $249.95. Related information can be found here .