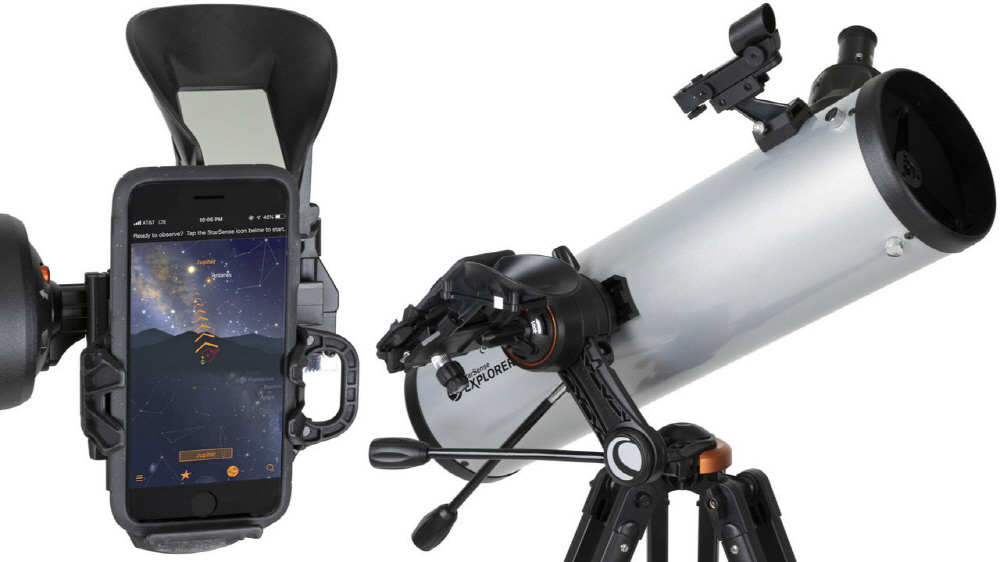 Celestron's StarSense Explorer makes finding stars incredibly simple because it lets you know exactly what your telescope is looking at using a smartphone camera and image recognition app. To be able to navigate the constellations on a smartphone.
Image recognition is a technology already onboard in expensive research observatories, and helps to observe the sky with a telescope. Most apps with similar features use GPS, smartphone built-in compass, and motion sensor data to determine the constellation the user sees.
However, StarSense Explorer, available for Android and iOS, claims to provide astronomical image recognition to the consumer level. In addition to the eyepiece, Celestron's new StarSense series also includes a smartphone dock.
The original photo viewed through a telescope can be viewed with a smartphone camera incorporated into the eyepiece dock using a mirror. The dedicated app analyzes the telescope image in real time and uses various pattern recognition technologies to determine whether it matches the built-in database. This is a process called Plate Solving, which has been available in astronomical observation software so far. But Celestron's app automates all of this, allowing amateur astronomers to find constellations comfortably.
Once the app determines where the telescope is facing and what you're looking at, the user can select a celestial object from the database and follow the directions to see which way to turn the telescope and how to adjust it while looking at the arrows on the screen. In addition, all image processing is handled within the app, so users do not need to worry. Leaving the bright city, you can enjoy astronomical observation comfortably even in nature where radio waves do not reach.
Four types of StarSense Explorer telescopes are available. Two small LT models and two large DX models that collect more light to see the night sky in more detail. The LT model costs $180 for both articulated and reflective models, while the DX model costs $400. Related information can be found here.