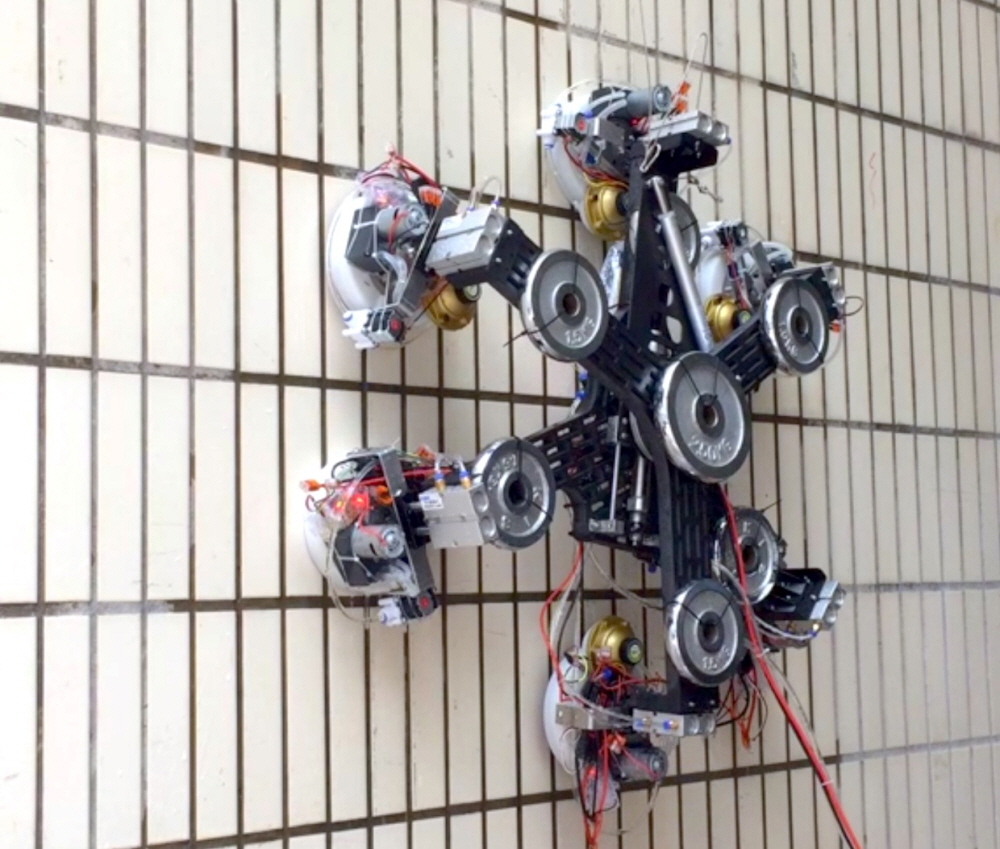 A research team at Zhejiang University in China is working on a robot that can climb walls. Using a vacuum suction device, which is not a sucker, but sticks to a slightly uneven wall while rotating at high speed.
Usually suckers stick to a smooth surface by creating a vacuum. However, if water is a cushioning material, it is completely different from a rubber sucker because it can fill the gaps on the uneven surfaces. There are six suckers in total, and they move alternately in units of three sets, allowing you to climb the wall with the corresponding action.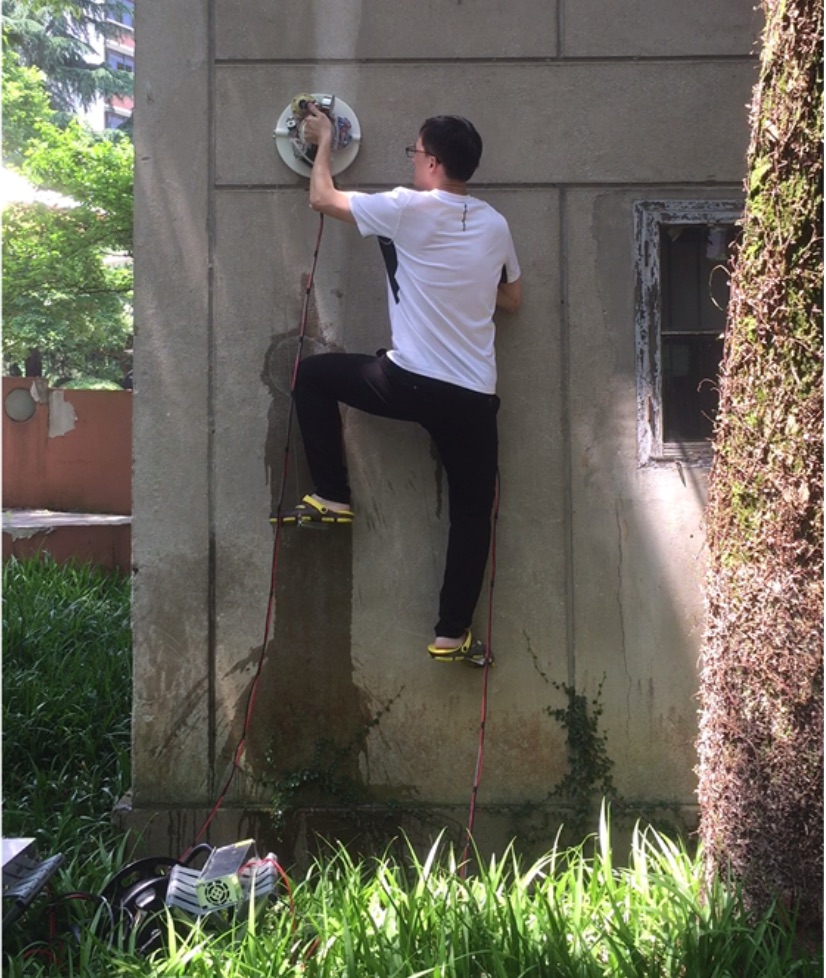 In the robot, the motor rotates water at 90 rpm per second in the sucker, and the water that rotates by centripetal force is circulated and creates a vacuum state through the central air. According to the research paper, it was confirmed that the 0.8kg device generates more than 245N of attraction force on rough surfaces with power consumption of less than 400W. It is a great attraction.
Of course, this robot has the disadvantage that it requires not only power but also a large amount of water. Once the sucker is removed from the wall to move, a massive leak of up to 2 liters per minute occurs. Therefore, the next research task is to conserve such water.
Anyway, using water to prevent sucker air leaks is a good idea. Related information can be found here .