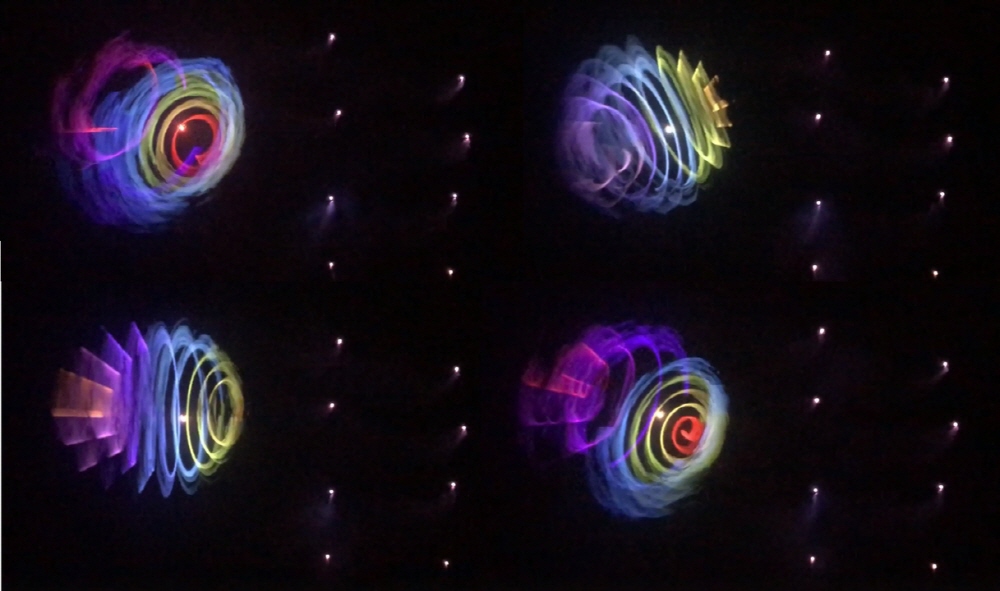 The drone air show, which projects hundreds to thousands of drones at once to project stunning images in the night sky, catches the eye. In Xi'an, China, 1,374 drones adjusted to the city wall were simultaneously controlled, or Intel set the Guinness World Record by allowing 2,066 units to fly at once for the 50th anniversary. In this way, the drone air show has decorated the night sky by increasing the number of drones and considering it as 1 pixel per unit.
However, Colmot Entertainment, based in Hungary, introduced a new technology while doing drone entertainment business that competes with these numbers. It draws images with a laser in the night sky like a concert stage, but it creates an image larger than 2,000 by flying 10-50 drones.
The laser produces not only 2D but also 3D images in the range of 50 to 150m in width. It is said that there are patterns of investigation not only from the air but also from the ground. Existing drone airshows can be said to be one of the characteristics of the drone flight movement, but since each unit is 1 pixel, there is no curve other than the straight line connecting the points. As such, it is impossible to draw free and complex images. Related information can be found here .