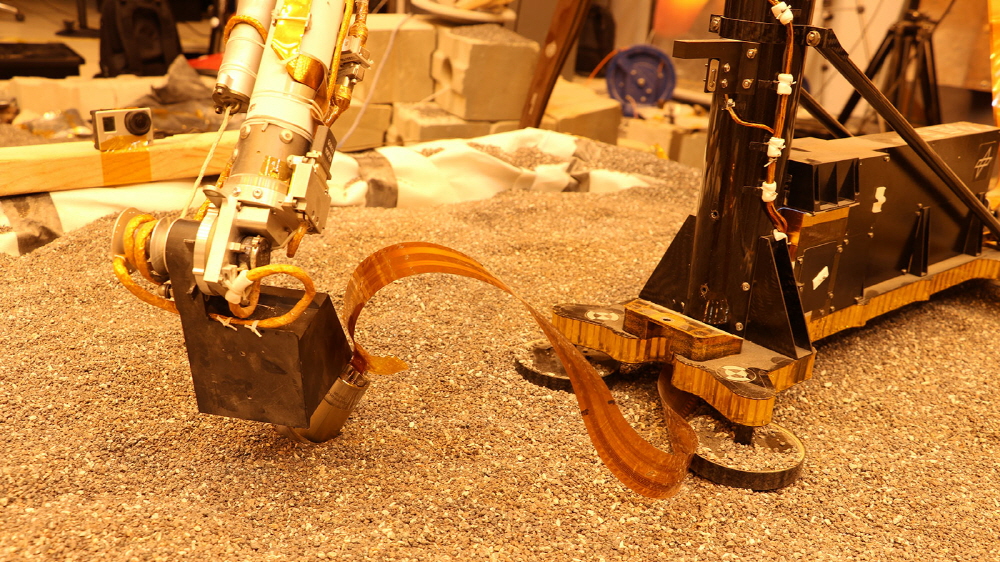 Mars rover InSight is said to have succeeded in planting a heat flow meter in the ground on Mars. It means that the end of the robot arm located at Insight, equipped with a Mole, that is, a heat flow meter sensor, was placed in the ground.
Insight, arriving on Mars in November 2018, is equipped with a seismometer, camera, and heat flow meter package called HP3. One of the tasks was to drill deep into the ground on Mars and measure the calories. The sensor part (mole) attached to the end of the HP3 is equipped with a self-digging mechanism. According to NASA, the Mole is only 2.7cm in diameter and 40cm long, but it has the same function as a pile driver. The internal motor rapidly contracts the spring, and the tungsten hammer hits the tip from the inside, and this action is repeated every 3.7 seconds to dig the ground.
Through this, the purpose is to dig into the ground to a depth of 5m and measure the thermal motion of Mars under the ground, and based on this data, the internal composition and construction process of Mars are to be revealed.
The problem is that from the very beginning of arriving on Mars, it has been swept away. Martian soil was unexpectedly hard and lack of friction, so it was difficult to dig well and stopped at a depth of only 50cm. To somehow dig the ground, the research team devised a strategy to press down the soil around the mall using the Insight robot arm. It was intended to increase the friction between the soil and the mole next to the hole dug by the mole.
This strategy was initially successful, but after a counterattack by the Martian soil, a mole sprung out of the hole, and the hole itself was buried as dust gradually accumulates in the already plated pit.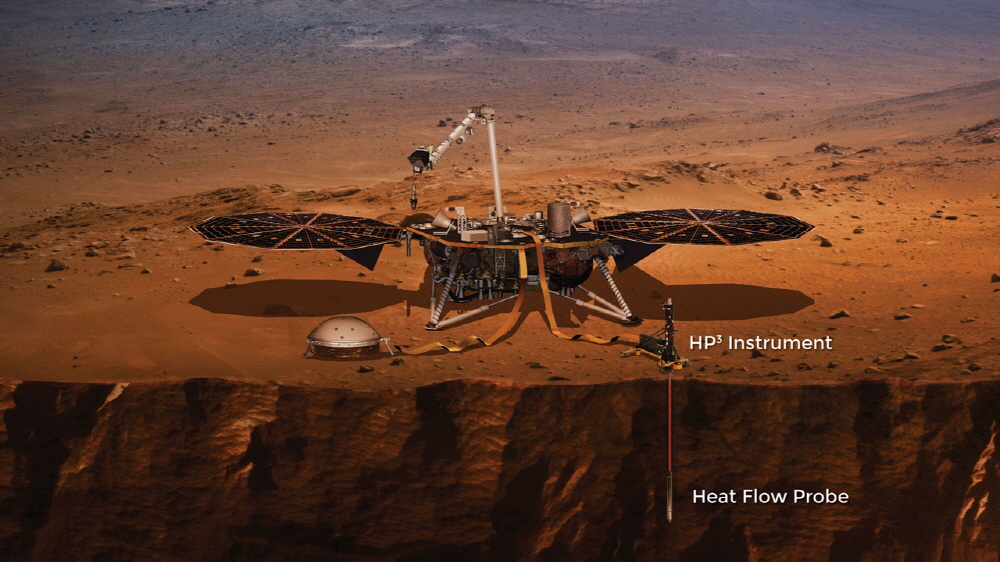 What started in February is a strategy of pushing a robot arm into the ground. There is a shovel attached to the end of the robot pan, but it is to fit it to the end of the mall and push it slowly into the ground. There was a similar idea before, but it was hesitant to implement it because many delicate temperature sensors were attached to the top of the mall. In any case, this strategy was effective and did not reach 5m, but a significant portion of it was drilled.
In addition, Insight is equipped with a variety of equipment. Through this, earthquakes, stronger magnetic fields than expected, or severe storms were observed. If success goes into the screen ground, it measures the heat below the surface and has the potential to lead to new discoveries. Related information can be found here .