SETI@home, a project that uses distributed computing to explore extraterrestrial life, announced that it will stop providing data to software for distributed computing after March 31, saying that enough data has been collected for analysis.
Setee@Home, which was unveiled in May 1999, is a project that combines exploration of extraterrestrial life and demonstration of computing distributed support. Computing volunteering refers to social contribution activities that provide PC computing resources that remain in scientific research. Sety@Home has analyzed radio-wave densities collected mainly through observatories using computing resources provided by volunteers.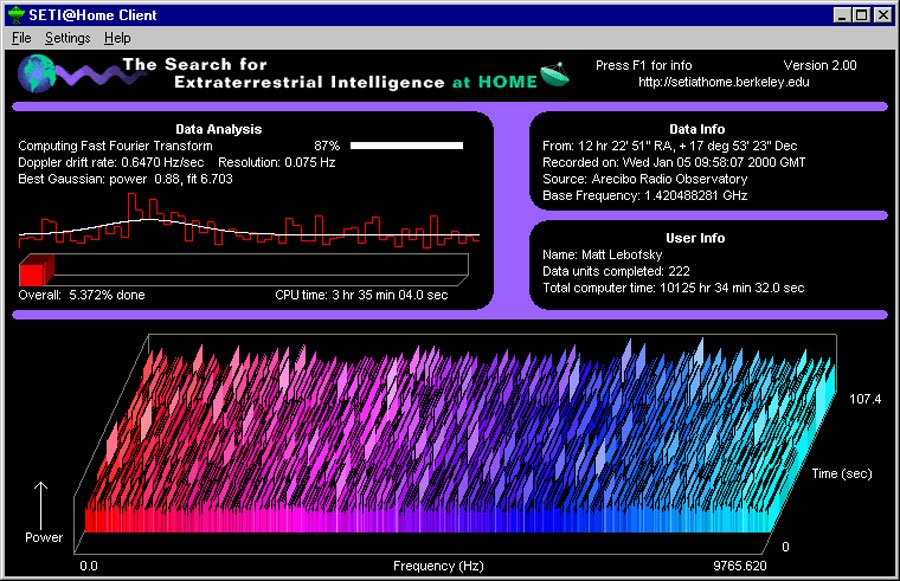 In order to focus on analyzing back-end data when enough data has been collected, Sety@Home has announced that it will not send new data after March 31 to clients whose volunteers cooperate in distributed processing.
Setty@Home said that managing distributed processing of data is a difficult task, and that it should focus on presenting it as a scientific paper after completing a back-end analysis of the results obtained. In the future, it will focus on presenting thesis analyzed by organizing the data analyzed through volunteerism. Also, it is not yet known whether data is not transmitted to the Seti@Home client temporarily or permanently. However, the project itself seems to be nearing the end, as Sety@Home recommends that those who want to participate in providing computing resources by volunteering to participate in other projects. Related information can be found here .