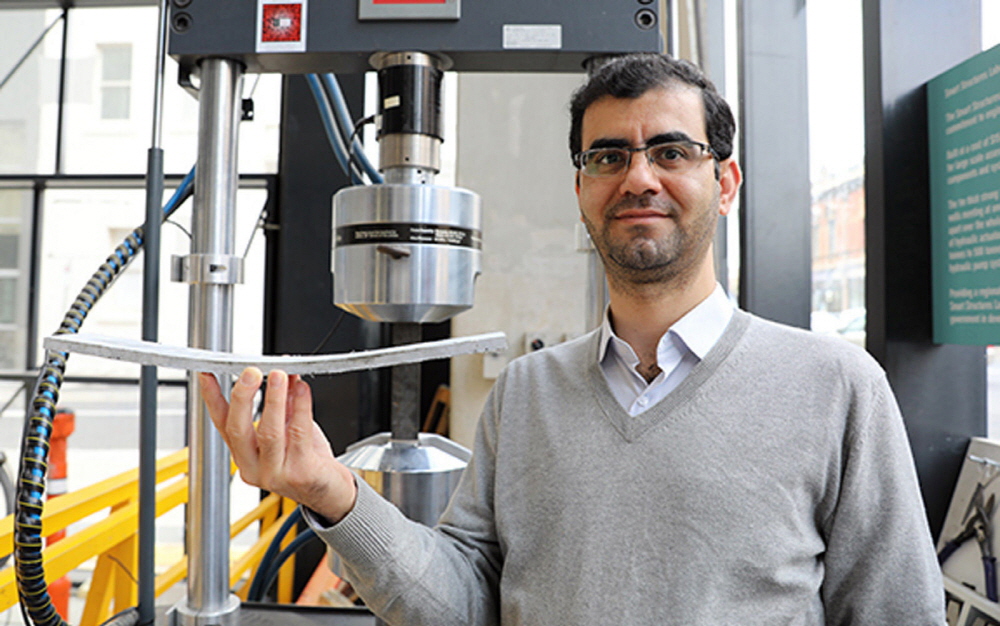 A research team at Swinburne Institute of Technology in Melbourne, Australia, announced that it has developed and patented flexible and hard-to-break concrete.
Concrete is the most widely used material for construction, but it usually has a weakness that breaks when tension or bending is applied. Since limestone is calcined when making the main material cement, there is also a problem that carbon dioxide emissions increase.
The new concrete created by the research team uses fly ash remaining after burning coal in thermal power plants instead of cement as its main material, so it consumes 36% of energy and emits up to 76% of carbon dioxide when producing it than conventional bent concrete. It is consumed less. Using ash as concrete is not an idea that no one could ever think of. Back in history, in ancient Roman times, a mixture of volcanic ash and quicklime was used for construction. Moreover, at that time, the breakwaters and piers that were built 2,000 years ago still retain their shape.
The new bendable concrete developed by the research team is difficult to break even when a force such as tension and bending is applied by adding polymer fibers to the play ash. Adding force allows you to see flexibility instead of breaking the concrete. It is explained that it can be used in buildings in areas where natural or man-made disasters such as heavy rains or explosions are prone to withstand earthquakes or certain collisions. In addition, as a result of the experiment, this concrete is 400 times more flexible than ordinary concrete, but the strength is not significantly different.
In the early 1990s, a research team at the University of Michigan developed the first bending concrete. However, at that time, concrete could not be supplied due to the cost of four times that of ordinary materials. In addition, the recently developed curved concrete by the Louisiana State University research team has reduced costs, but it will still take time to disseminate.
In recent years, concrete that does not use cement that emits a large amount of carbon dioxide during manufacture is also being developed, and a material called geopolymer that can be used like conventional cement by mixing a powder with aluminum silicate as the main component and an alkali solution is attracting attention. Related information can be found here .