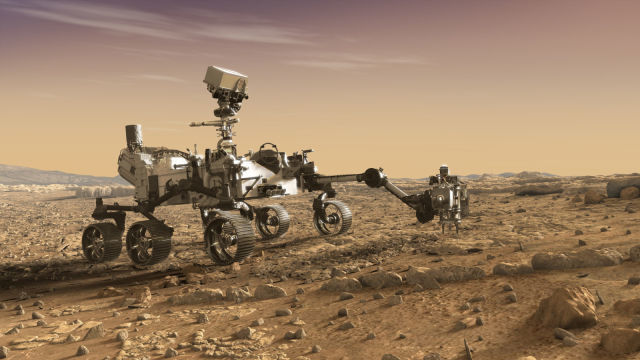 NASA has announced that it has decided the official name of the next-generation Mars exploration robot, which has been called Mars 2020 Rover, as Perseverance. This name, meaning patience and perseverance, was selected from more than 29,000 cases of high school students and younger children around the world.
As for the selection, 4,700 volunteers first selected 155 proposals and narrowed them down to 9 finalists. After reviewing it again by the NASA management committee, Thomas Zurbuchen, head of the Science Mission Headquarters, chose one.
The person who submitted the name "personality" is Alex Mather, a middle school student living in Virginia, USA. This student was also invited to a presentation hall that was broadcasted worldwide. Considering that the names of the Mars exploration robots so far have been such as Curiosity, Insight, Spirit, and Opportunity, he has come to think that patience has fallen into one of the most important qualities when comparing Rover to humans. .
The Perseverance will be launched on July 17 and will land on Mars on February 18, 2021, and begin its activities. The duration of the activity is 1 year on Mars, so 687 days in terms of Earth, but considering the past example, the period could be extended.
During the activity period, Perseverance collects and analyzes soil samples from the surface of Mars. The sample will be placed in a container with a marker in its place, and another rover arriving later will recover it and load it on a rocket that will later return to Earth. Related information can be found here .