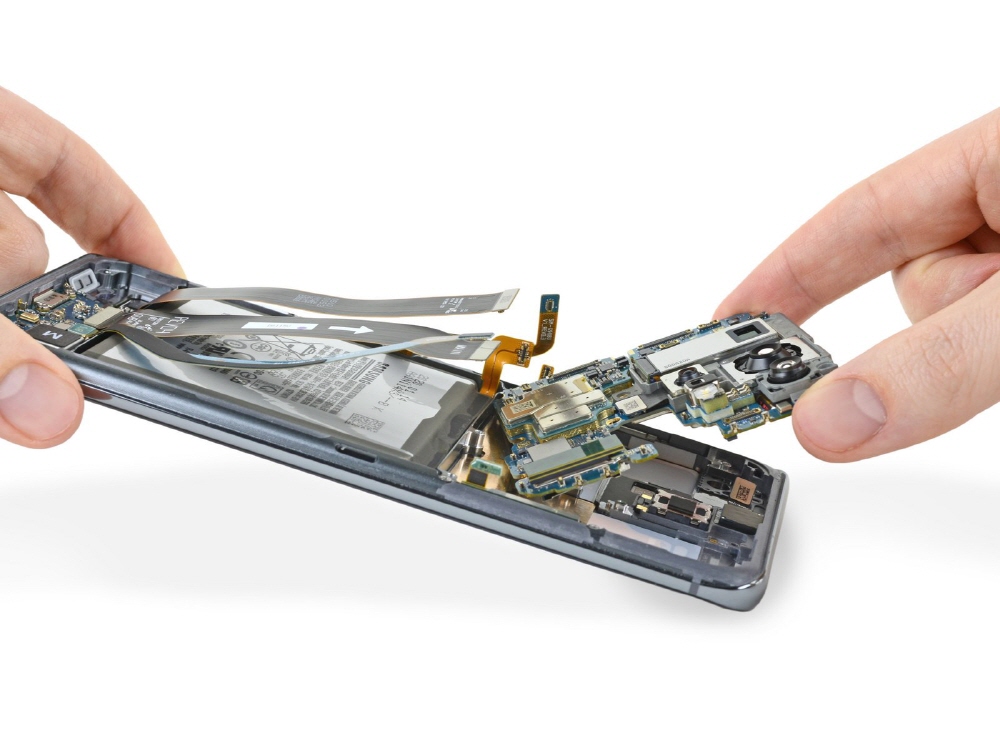 IFixit has released a report on the disassembly of the flagship smartphone Galaxy S20 Ultra, released by Samsung Electronics.
When you open the inside of the Galaxy S20 Ultra, the first thing you see is a huge battery and camera module. This product is equipped with a 5,000mAh large-capacity battery. In addition to the 100 million-pixel main camera, a 48-megapixel telephoto camera, a 12-megapixel wide-angle camera, and a camera module equipped with a ToF sensor also occupy considerable space.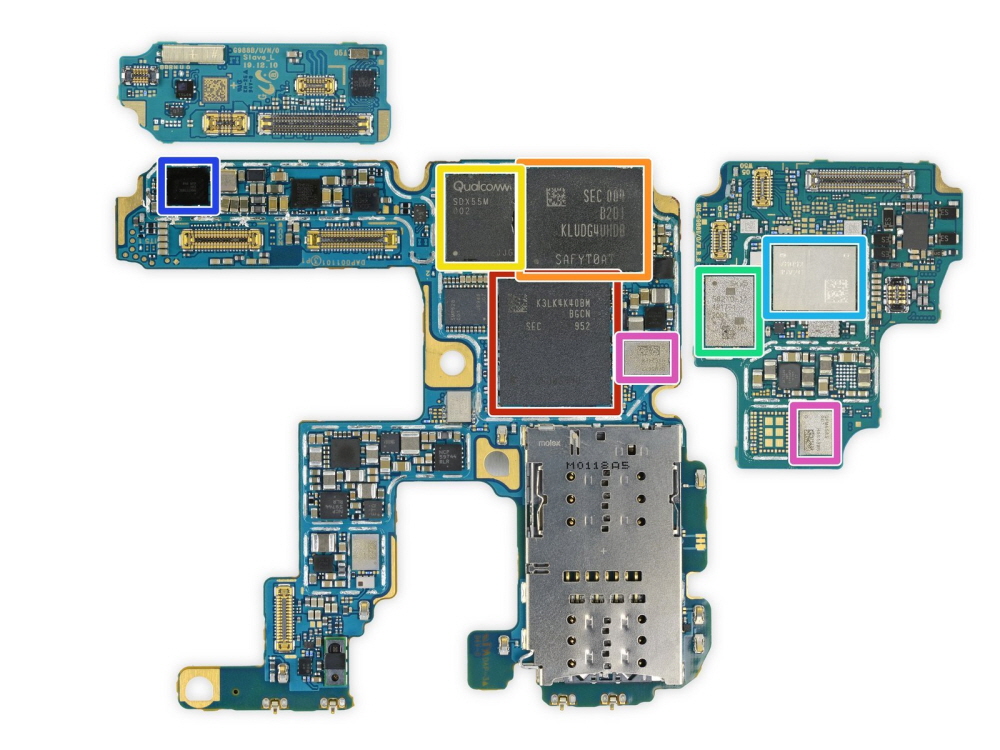 Among them, the 100 million-pixel camera sensor is twice the size of the Apple iPhone 11 series sensor. In addition, a lens that changes 90 degrees to the optical axis is also a large module. The main board has a complex shape like a spider, perhaps because the battery and camera module occupy a lot of space. The Qualcomm Snapdragon 865 processor, RAM, internal storage space, and modem chips are densely packed here.
For this reason, the ease of disassembly score of the Galaxy S20 Ultra is quite low at 3 out of 10. This is the result of the adhesive inside, the fragile back glass cover, and the need to separate many parts when repairing. Related information can be found here .