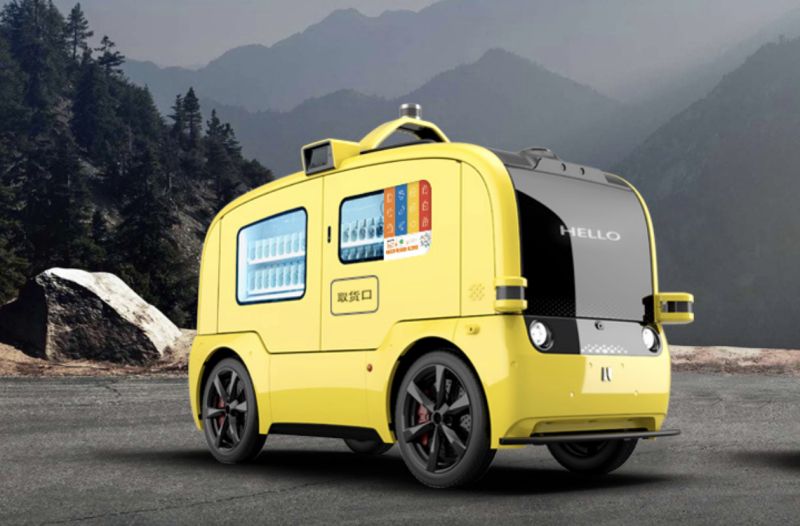 It is said that in China, which is banned from going out due to the spread of Corona 19, production and logistics are blocked, and the delivery of unmanned autonomous vehicles has become active. It is said that Alibaba and JD.com, the giant shopping malls, ordered 200 units from Neolix, an EV manufacturer for self-driving parcels.
Autonomous car shipping SLV11 of neo-Riggs is a level four autonomous vehicles with a load capacity of 2.4m 2 in the width of 1m. The speed is limited to 50km/h and the range is 100km. In addition to shipping, it also has mobile sales and security functions using 360-degree cameras.
Although 200 units of this order were made in two months, it seems clear that Corona 19 was the trigger for an increase in order quantity, as only 125 units were previously produced. SLV11 is said to run while carrying medical equipment to hospitals in various places such as Wuhan and disinfecting roads. Normally, various regulations are required for such a driverless vehicle to run on the road, but as the situation is, the road is empty and delivery is fast.
Not only that, but demand is rising at once, as it can perform two important tasks, including delivery and disinfection, at the same time. In recent years, the proposed model to improve performance over the initial model Neuro's R2 was granted the first regulatory exemption from the US Department of Transportation or a six-wheeled vehicle licensed in five states in the United States, and the Amazon six-wheeled delivery robot Scout. Dragging.
Since all of these vehicles have the same basic concept as Neolix, there is a possibility that a delivery vehicle will be put into practical use at once to suppress the spread of Corona 19. Related information can be found here.