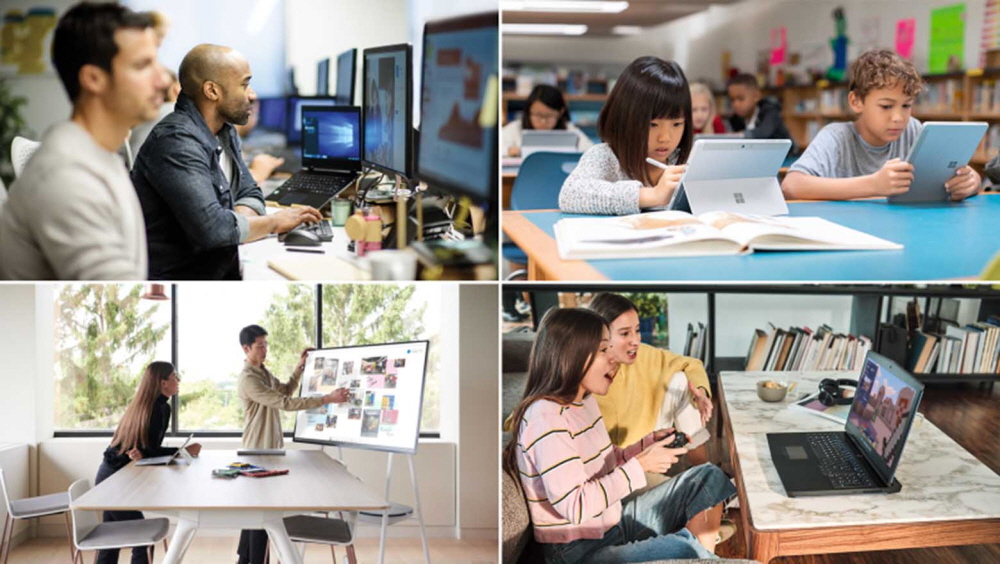 Microsoft announced on March 16 (local time) that the number of active Windows 10 units exceeded 1 billion worldwide. It is a calculation that 1 in 7 people on the planet use Windows 10. For reference, according to the UN Population Fund report, the world population in 2019 is 7.75 billion.
It is also said that all Fortune 500 companies, the top 500 US income companies announced by Fortune, use Windows 10. These companies may think that they are using other operating systems, such as Windows 7 or macOS, but as Windows 7 support ended in January, more companies are pushing for the Windows 10 transition, and Windows 10 devices are expected to increase further in the coming months.
According to Net Applications, which surveys the operating system market share through the Internet, in February 2020, Windows ranked first with 88.2%, followed by macOS with 9.42% and Linux 1.82%. By operating system version, Windows 10 accounted for 49.57% and Windows 7 was 31.84%. Assuming that most of Windows 7 migrates to Windows 10, the number of Windows 10 active units will increase significantly, as described by Microsoft.
Microsoft said that 1 billion Windows 10 is just the beginning, and is trying to make it the most accessible operating system on the planet by putting Windows on the cloud and making Windows 10 available on all platforms, including Mac, iOS, and Chromebooks, through Azure virtual machines. Is inclined. Related information can be found here .